The Versatility of Casual Shirts for Men: From Office to Weekend Outfits
When it comes to men's fashion, versatility is key. Gone are the days when formal attire was the norm for every occasion. Nowadays, men are looking for garments that strike the perfect balance between style and comfort. Among wardrobe essentials, casual shirts for men have emerged as a go-to choice. These shirts are versatile and exude a sense of effortless sophistication. Whether for a day at the office or a relaxed weekend outing, casual shirts offer the perfect solution to modern man's fashion needs.
Elevating Office Attire: Casual Shirts for a Polished Look
In today's corporate world, the traditional suit and tie have given way to a more relaxed dress code. Many workplaces now embrace the smart casual approach, allowing men to express their personal style through their clothing choices. Shirts for men casual play a vital role in achieving a polished office look.
Pairing a well-fitted, solid-coloured casual shirt with tailored trousers and dress shoes instantly creates a professional and stylish ensemble. Opt for classic colours such as white, light blue, or subtle stripes to maintain a sophisticated aesthetic. The versatility of casual shirts allows them to transition from a day of meetings to after-work socialising seamlessly.
Effortless Weekend Style: Dressing Down with Casual Shirts
When the workweek comes to an end, it's time to relax and unwind. Casual cotton shirts for men offer a plethora of options for creating stylish and comfortable weekend outfits. Pair a button-down chambray shirt with dark denim jeans for a laid-back Saturday brunch or a casual outing with friends.
This combination strikes the perfect balance between smart and casual, giving off an air of easy confidence. For a more relaxed look, choose a linen or cotton shirt in vibrant colours or playful patterns. Rolled-up sleeves and an untucked hemline add a touch of nonchalance, perfect for a stroll or a weekend getaway.
Dressing up for Special Occasions: Casual Shirts with a Twist
Special occasions call for a departure from the mundane, and casual shirts can be just the ticket to stand out from the crowd. Whether attending a wedding, a cocktail party, or a gallery opening, a well-chosen casual shirt can make a statement.
Experiment with bolder colours, unique prints, or textured fabrics to add a touch of individuality to your attire. Consider pairing a patterned shirt with tailored trousers and a blazer for a sophisticated yet relaxed evening look. The key is to balance formal and casual elements, ensuring you stand out for all the right reasons.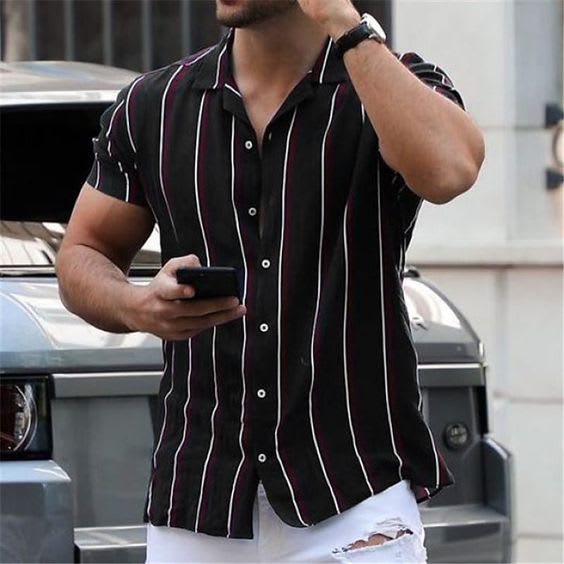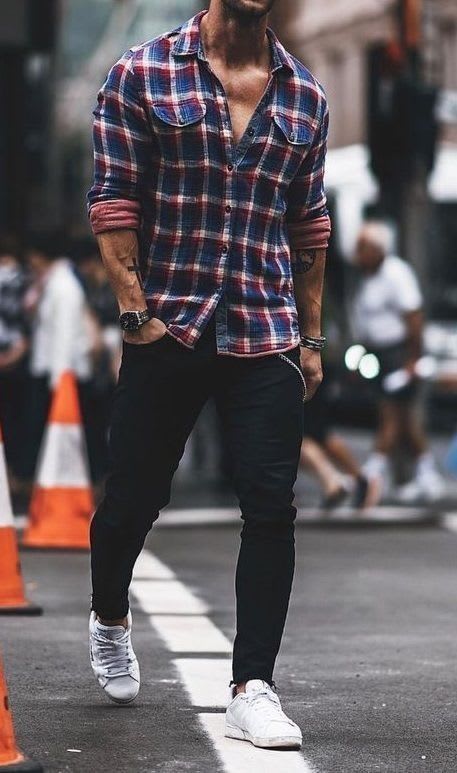 The Versatile Essential: Casual Shirts for Every Season
One of the remarkable features of casual shirts for men is their ability to adapt to different seasons. During the warmer months, opt for lightweight fabrics like linen or breathable cotton to keep cool and comfortable. Short sleeves and vibrant colours are perfect for embracing the summer vibe. As the temperature drops, layer your casual shirts with sweaters or jackets for a stylish autumn or winter ensemble. Whether a cosy flannel shirt or a versatile denim shirt, you can create countless outfit combinations to keep you looking fashionable all year round.
In conclusion, casual shirts for men have proven their versatility as wardrobe essentials that effortlessly transition from the office to weekend wear and even special occasions. These shirts combine style and comfort, allowing men to express their individuality while maintaining a polished look. From elevating office attire to creating relaxed weekend outfits, online casual shirts for men provide endless possibilities.
The timeless appeal of these garments lies in their ability to adapt to different occasions and styles. So, whether you're suiting up for the boardroom or embracing a casual weekend vibe, don't underestimate the power of a well-fitted casual shirt. With their versatility and inherent charm, casual shirts for men are here to stay.