10 Types Of Denim Jeans Men – Top Distressed Style
Trendy denim jeans which men love to wear at any time anywhere, For this high demand reason, I post in this article affordable denim jeans which are trendy and fashionable style. You will purchase denim jeans every week at a good price amount. Don't think it is the cheapest or low-quality denim jeans. It is a good quality branded denim jeans. Here is the style of jeans which are trendy now.
If you are in college or working men whatever but required the denim jeans in your regular outfits and style. If you can see college boys wore daily jeans because they want them to look smart and attractive on a college campus. College boys are always exploring fashionable denim jeans at an affordable cost plus they want branded denim jeans too.
MEN'S TAPERED JEANS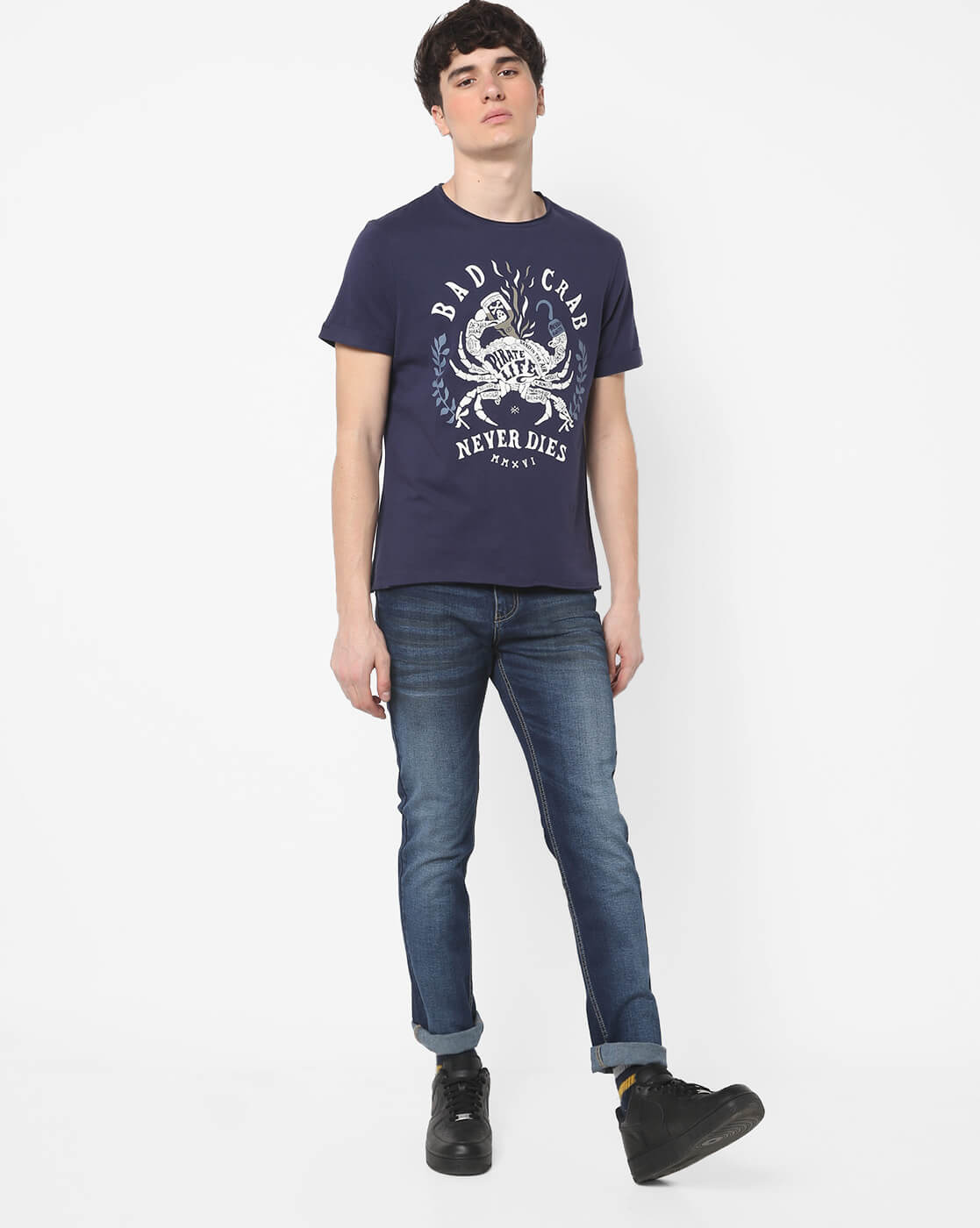 Men's tapered jeans are the new trend which is most popular in 2018 many men wear and demand tapered jeans the tapered jeans many variations available like distress denim jeans, ripped denim jeans, skinny denim jeans, regular jeans, etc in the tapered denim jeans. With tapered denim jeans, you can light blue denim jeans combination with a t-shirt, jacket, or t-shirt with a jacket both you can try. You can buy the levis 508 product for tapered men's denim jeans.
LIGHT WASHED DISTRESSED DENIM JEANS MENS
Distressed denim jeans are the most trending jeans nowadays in men's fashion lifestyle, Many men are confused about the combination of color with the light-washed denim jeans.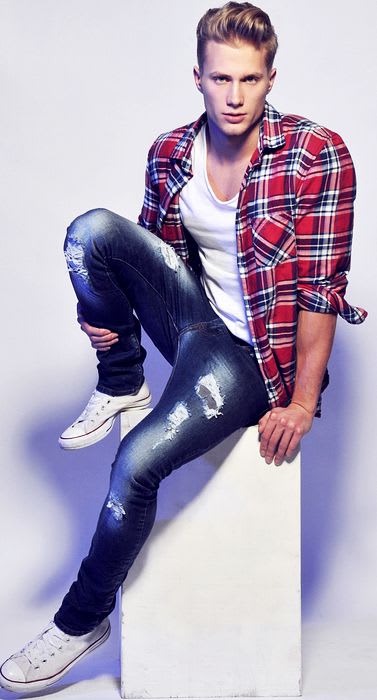 A red checked shirt with white sneakers is the best combination with distressed denim jeans. You can also try it with the green mocha t-shirt if you are fair skin tone with blue distressed denim jeans it is also the best-distressed combination option.
SLIM FIT JEANS
If you look slim body or muscular slim body with a six-pack you can go with slim-fit jeans. Slim Fit jeans also trend in the slim body type persons they are not liked baggy or fluffy types of denim jeans. Also, If slim men wear regular jeans they do not look perfectly smart in denim. For a slim body personality, you must go with slim-fit mid-rise denim jeans.
A combination of slim-fit denim jeans goes with a Half Sleeves T-shirt. Full sleeves t-shirt types do not look good on a slim body, Recommend your shirt and t-shirt combination outfit with blue slim jeans. You can wear white and red shoes and sneakers with slim-fit blue jeans. checked the white sneakers option
WASHED TAPERED JEANS
Every denim jeans lover wears and demands these washed denim jeans reason behind this is with washed denim jeans your outfit combination is perfect.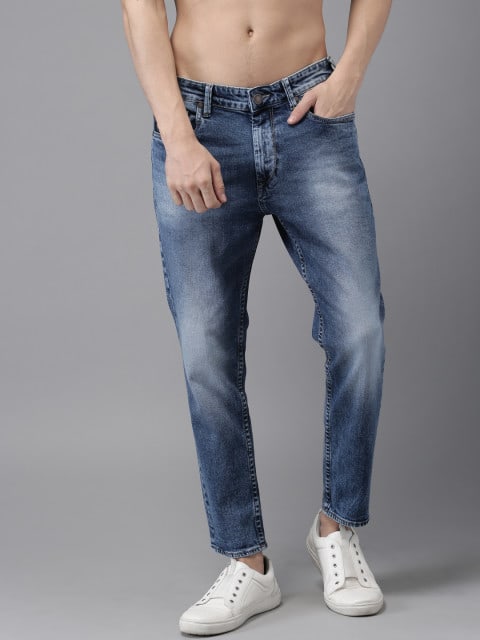 Washed denim jeans are straight and easy to match with a casual t-shirt and shirt outfit. You will wear with Green, Maroon, and Black colors combination outfit with these blue-washed denim jeans. My personal recommendation is to wear a white shirt or t-shirt combination. If you are thinking about where to buy washed denim jeans you can go with it has the best cheapest washed denim jeans with a branded name.
BLUE RIPPED MEN'S JEANS
Ripped denim jeans have become a popular and hot trend in men's and women's fashion outfits. There are lots of types of ripped men's jeans that have multi cuts on the denim jeans but that one is for women.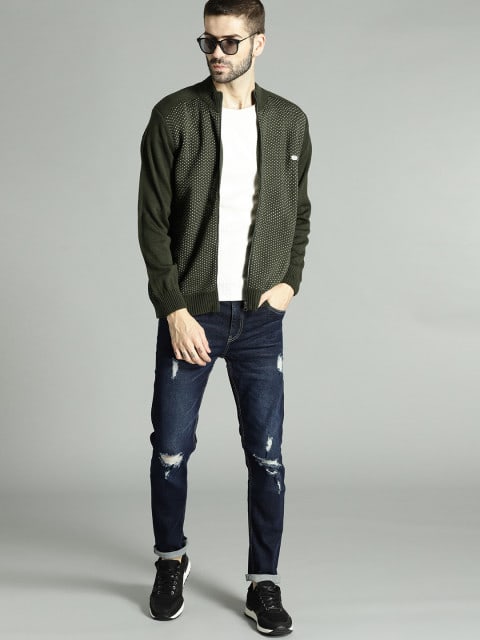 Women ripped denim jeans have many cuts for the reason look to the sky and being stylish of course. But if men wear multi-cut ripped denim jeans it looks not ok.
STRETCH MEN'S JEANS
If you are plus size and worried about not fitting or not being comfortable in denim jeans you will choose stretchable denim jeans. Many plus-size men choose stretch denim jeans for the perfect fitting if size matters.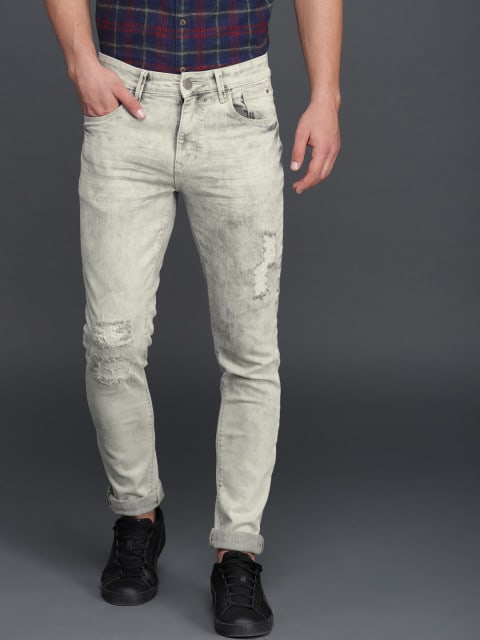 In the market and online stores nowadays lots of stretchable denim jeans are available which look like regular-fit denim jeans but have a stretchable feature. These are the complete comfortable denim jeans ever. Grey color denim jeans combined with matte types of color like black, white, and brown t-shirt and shirts. You will love to wear this kind of combination all.
LIGHT BLUE RIPPED MEN'S JEANS
The light blue color is a very demanding color in men's denim, If there is demand for so many jeans options available other colors like black, white, navy blue, and grey these light blue jeans have also ripped option.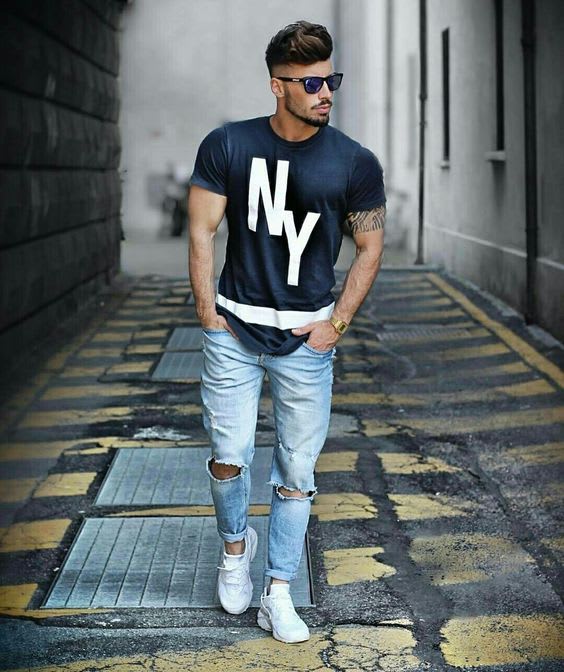 You can wear light blue ripped denim jeans with dark colors toned t-shirt and shirt combination, A color you can choose dark green, teal green, black, maroon, red and blue shaded colors. I suggest wearing light blue ripped denim jeans with a green and blue t-shirt or shirt combination outfit for a perfect look.
BLACK RIPPED SKINNY DENIM JEANS
Black is the most wearable color in fashion outfits. In denim jeans, black is the second most demanding fashion outfit. Men love to wear black denim jeans with any style. If you good collection of denim jeans there is not one but two black jeans present in your wardrobe.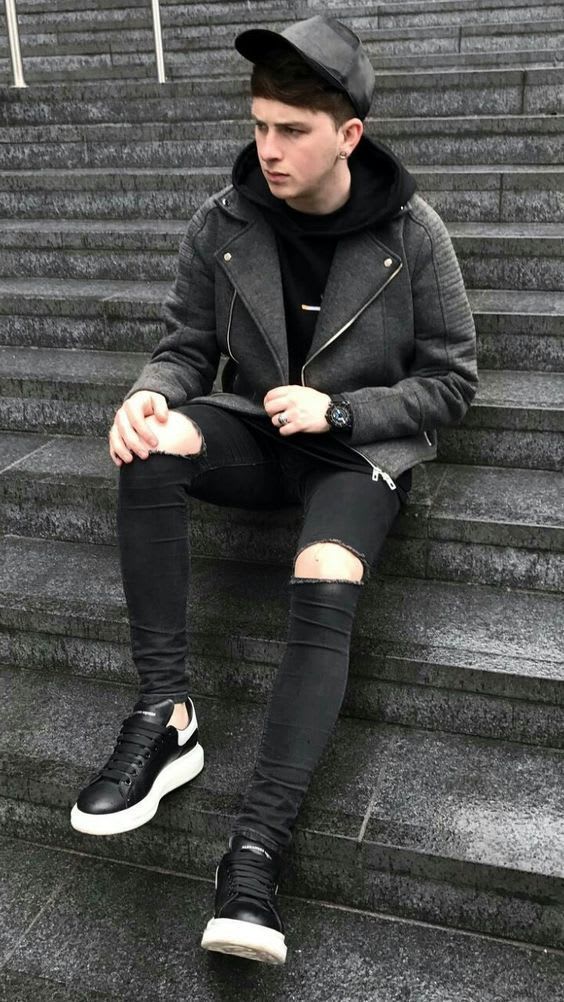 On black denim jeans, all colors will look attractive and contrast, like if you wear black jeans with red, blue, black, or any bright and light color like sky blue, off-white, etc. For this high demand reason, many big brand denim jeans maker designs skinny black jeans for men. Skinny denim jeans you can wear with a t-shirt with shirt paired combinations, this is one is the best and unique styles in the crowd. You can also wear only a denim shirt or t-shirt with denim jackets. It's the best affordable denim jeans.
CROPPED SKINNY DENIM JEANS
These days, cropped skinny denim jeans are the perfect style for men depicting transitional weather fashion trends. Also, these jeans are the impeccable way to make sure that your adorable footwear goes noticed among the crowds.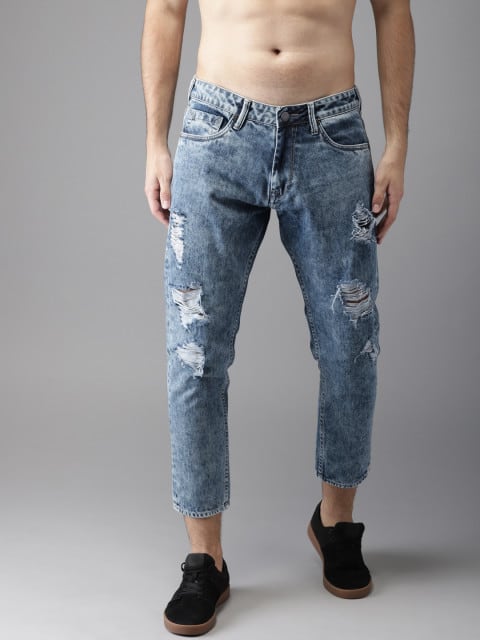 You can pair the cropped skinny denim jeans with boots as well as canvas, while the surrounding is still hot. Further, you can also switch and make a choice to wear cropped skinny jeans with ankle boots or casual shoes to go with it. The cropped skinny jeans are somewhat very much trendy as well as classic to wear.
STRAIGHT-FIT DENIM JEANS
Well, these days straight-fit denim jeans are the new skinnies among men. It is a simple classic denim style that has a long way to become the most preferred fashion style for men all over. With growing years, straight-fit jeans are all about how you match them with different attire. These are the most trendy denim jean which is loved to wear by men a regular time with a shirt or t-shirt.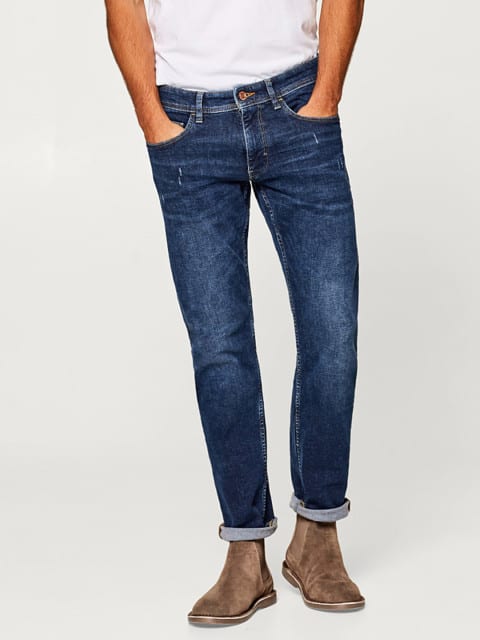 You can try a red t-shirt and jacket with your straight-fit denim and then end it up with a cool pair of canvas shoes or boots. These jeans all the way tend to skew more with classic pieces as such pointed ankle boots and the sleek blazer.