10 Cool Men's Denim Wear this Summer 2022
When the sun starts heating up in Summertime everyone wants to wear a cool and light outfit. In a men's wardrobe collection denim is always available in denim jeans or denim shirts collection. This Summer 2022 I will post lots of men's denim wear collections which I can share with you today. I post a few inspirations for summer denim wear which you can copy or inspire.
Denim wear this summer like in 2023 and men and women want new trendy denim outfits required there are many cotton denim fabric available which can easy to buy.
Black Checks Red Shirt and Black Denim Jeans
During the Summer season, we all want to wear cool and comfortable outfits while indoors or outdoor. In the Summer season temperature will go high on high around 40 Degree to 45 Degree in some cities in India.
Attractive color and Cool material will keep you calm in summer. Black Jeans yes you read correct black if you choose black denim with a cotton denim material not too thick material you can cool in summer with a body with a look.
With Black and Red checks color shirts which is 100% cotton material. You can find on Amazon and Flipkart there is a lot of shirts option available. You can wear Black Woodland style shoes or White Sneakers. If your red sneakers or loafers you can also try out these outfits
FLOWERS COTTON DENIM SHIRT WITH DENIM JEANS
Blue cotton denim fabric with flowers pattern design shirt with metal black jeans you can wear when you are on a beach or any beach parties also wear at any summertime events. White Sneakers shoes which made via canvas fabrics which feel cool on the foots
MAROON T-SHIRT AND DARK BLUE DENIM JEANS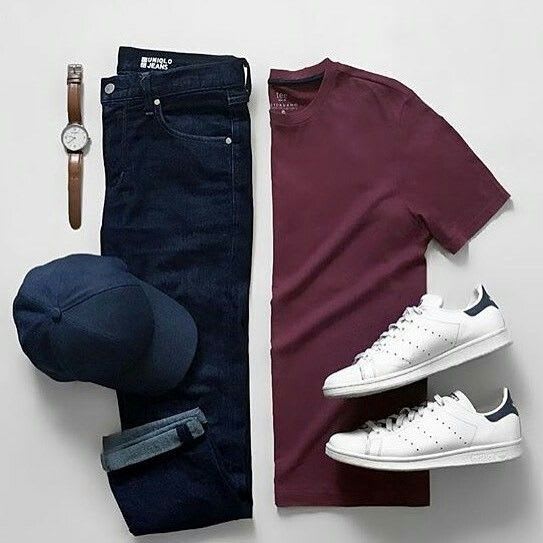 On a fair skin dark color like maroon, navy blue always looks good above outfits you can copy on this summer 2022 time wear maroon cotton t-shirts with blue denim jeans with head caps you can also choose the red or white sneakers or loafers shoes. And yes if you are wearing sleeveless t-shirts or shirts you can always wear a wristwatch.
NAVY BLUE WITH BLACK DENIM JEANS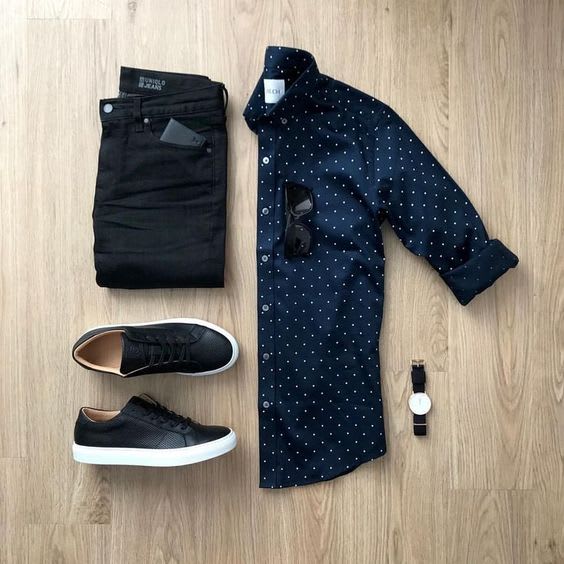 Navy Blue shirt with white dotted shirt wear with black denim jeans or cotton denim jeans, A shirt is a little shiny and has full sleeves which is good for your skin not to get tanned in sun.
Black denim jeans are the contrasting color of outfits you can also wear cotton denim jeans which are cool and comfortable in the summer.
You can wear black and blue sneakers or loafer shoes. Sunglasses as per choice Rayban or wayfarer frames and wristwatch you can wear a casual watch not to wear a formal or sports digital on this outfits.
WHITE & BLUE CHECKS SHIRT AND DENIM JEANS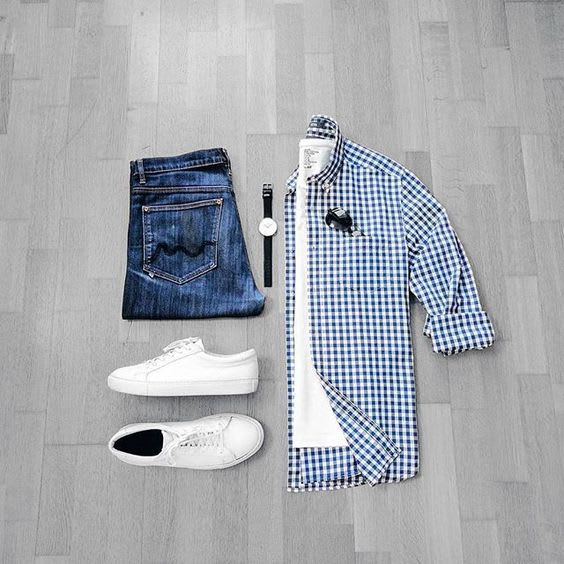 Very Cool Outfits I highly recommended this outfit just not because I like it but mostly young men like this kind of outfit usually.
Wear a cool white t-shirt inside the casual blue and white checks shirts which full sleeves which you can fold up. A shirt you can wear with lines pattern denim jeans little washable on the thigh and bottom. White Sneakers and a Casual Wrist Watch.
BLACK T-SHIRT WITH BLUE DENIM JEANS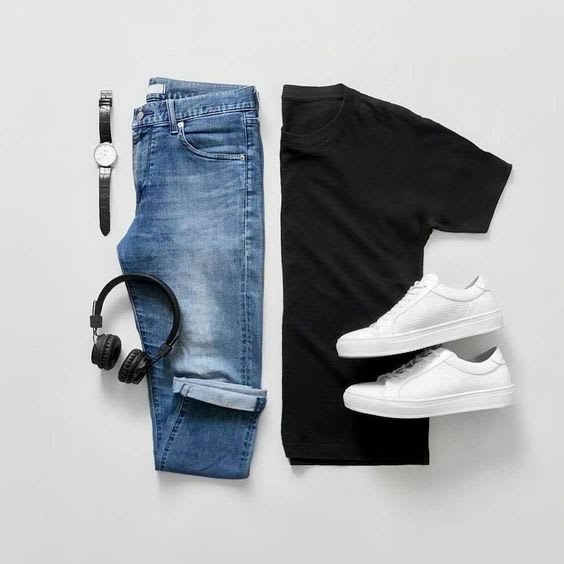 Plain Black T-shirt yes black color you think the black color is hit in summer yes it's hit but if you choose cool cotton fabric material then it looks cool and also feels cool in the summertime.
Black Printed or Plain T-Shirts with Blue Washable Denim jeans which you can wear with white sneakers or red or other colors usually people wear black and brown shoes and footwear but I suggest you can wear a white sneakers on this outfit.
ROUGH WHITE T-SHIRT WITH BLACK DENIM JEANS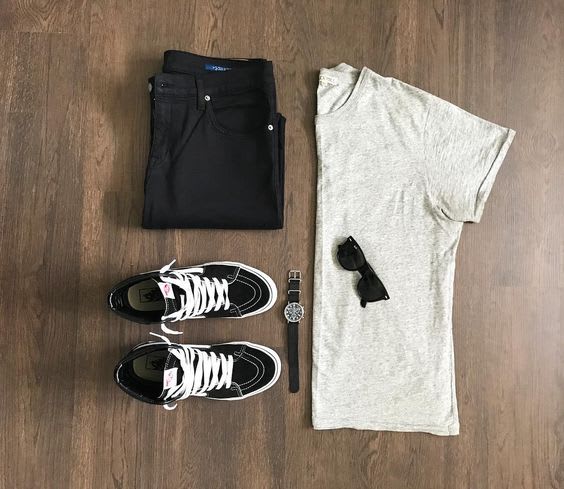 Ruff White T-shirt yes it is rough and black shades or dots on the t-shirt which you can wear with blue denim jeans or black denim jeans or cotton denim jeans.
Where there are T-shirts there are denim jeans. You can wear sunglasses for protecting your eyes direct from the sun retina and lights, you can choose stylish sunglasses.
Wayfarer-style sunglasses is the best choice. Black Sneakers Shoes you can also choose other sneakers colors like red, blue and loafers styles too.
DENIM SHIRT WITH BLACK DENIM JEANS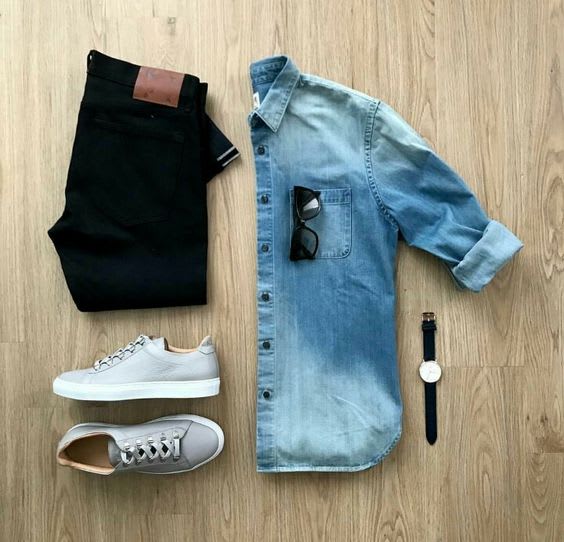 Denim blue shirt you can choose the cotton denim blue shirt in the summer of 2022. Everybody loves denim we all know and denim in summer you think it is heated but nowadays it is not. you can choose the denim cotton fabric to feel cool in summer.
If you have less budget then you can purchase low-cost denim shirts online too. Wear black denim jeans or blue denim jeans for a contrasting color. White, Grey, Red, and Blue Sneakers or Loafers shoes you can choose.
STONE COLOR T-SHIRT AND BLUE DENIM JEANS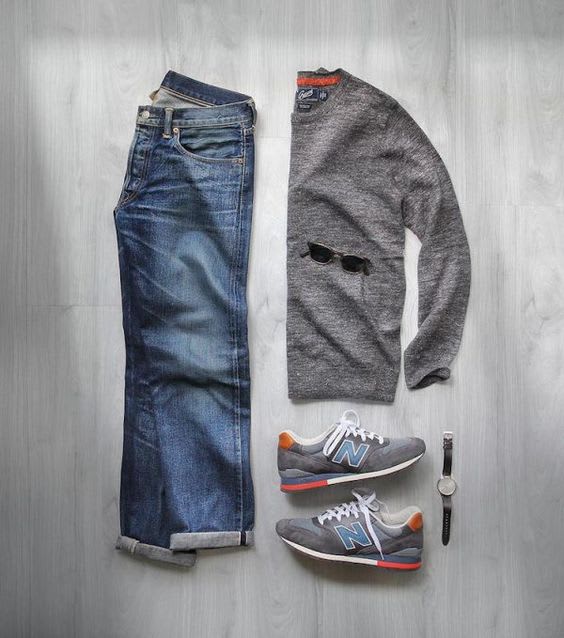 Greystone color full sleeves t-shirts a fabric t-shirt is not 100% cotton but semi-cotton. You can choose this type of stone color t-shirt and blue denim jeans. Men love the grey color if you can check the men's wardrobe there are one grey t-shirts you found because of Grey and grey color comes from stone and stone is solid, Men is solid by body and heart as well. Sports shoes and sneakers shoes are the best options to wear with this outfit.
NAVY BLUE LINES T-SHIRT WITH DENIM JEANS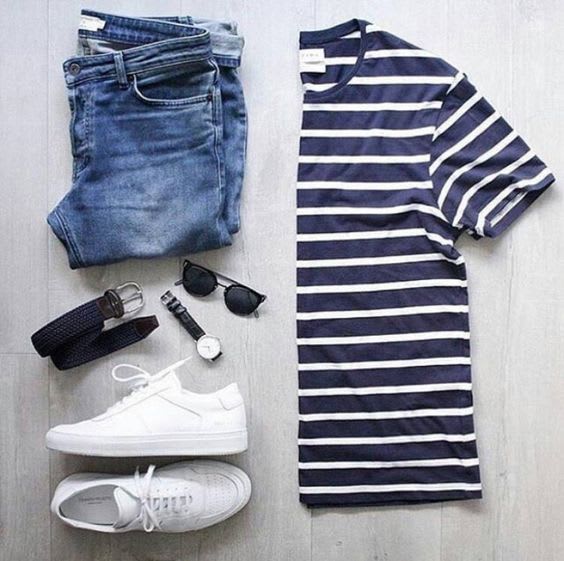 You can choose navy blue cotton t-shirts with horizontal white lines. This summer people love to wear this type of design t-shirt with denim jeans. You can wear this type of Navy Blue or Lines T-shirt on Washable or Ripped Jeans. Recently Bollywood movie "sonu ke titu ki shaddi" fame actor Kartik Aaryan wear ripped jeans during promotion time which is baap of ripped jeans people called.
If you wear stylish outfits and footwear is outdated or wear non-suitable shoes which are most disaster fashion style ever. I suggest wearing this type of color shoes and style shoes in the above style.
White, Blue Sneakers or Loafers will suit you much better in this summertime outfit.
IMAGE CREDIT:- INSTAGRAM AND PINTEREST