7+ Stylish Virat Kohli Hairstyle Which You Can Do
Virat Kohli hairstyle has become famous in their fans following people want to copy previous actor or actress looks now sports person has come on radar and their fans want to look the same as their idol did. No matter their fashion or hairstyle here is I will post a few Virat Kohli stylish hairstyle cuts which he can. In the Indian cricket era, there are many players are come and go but few are remember their score and some are their looks but here is when comes Virat Kohli's name they have both of it a score and a look both. The current time most admired and handsome cricketer in the Indian team is Virat Kohli and he has millions of following fans.
Most of the time most of the fashion or men's magazine are printed Virat Kohli write about their looks just because he has complete knowledge of fashion trends also, he runs his own brand one 8 and wrong which are selling fashion clothes and accessories.
Faded Virat Kohli Hairstyle Cut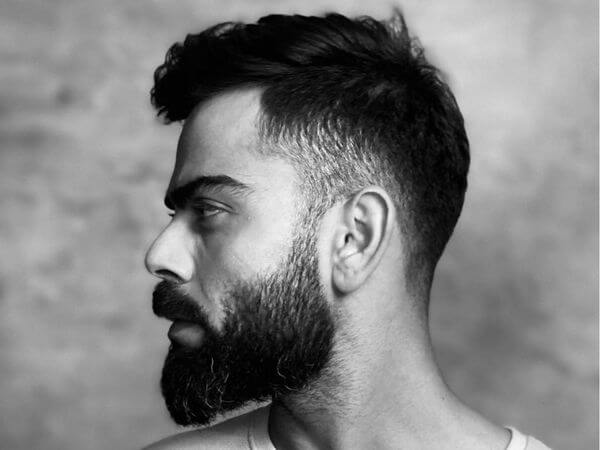 A faded hairstyle is high demanding hairstyle ever after long hair in men it is since 5 years long continue in a trend never goes down even Virat Kohli tries out this faded hairstyle. Virat Kohli hairstyle has a puff type of middle-something look which makes him special and handsome with beard style obvious. He is doing this hairstyle sometimes on IPL tournaments at event time. Also, Virat has a dense beard which is attractive with a faded haircut. Many young followers are still put this type of beard with fade style hair cut.
Virat Kohli Back Side Haircut Style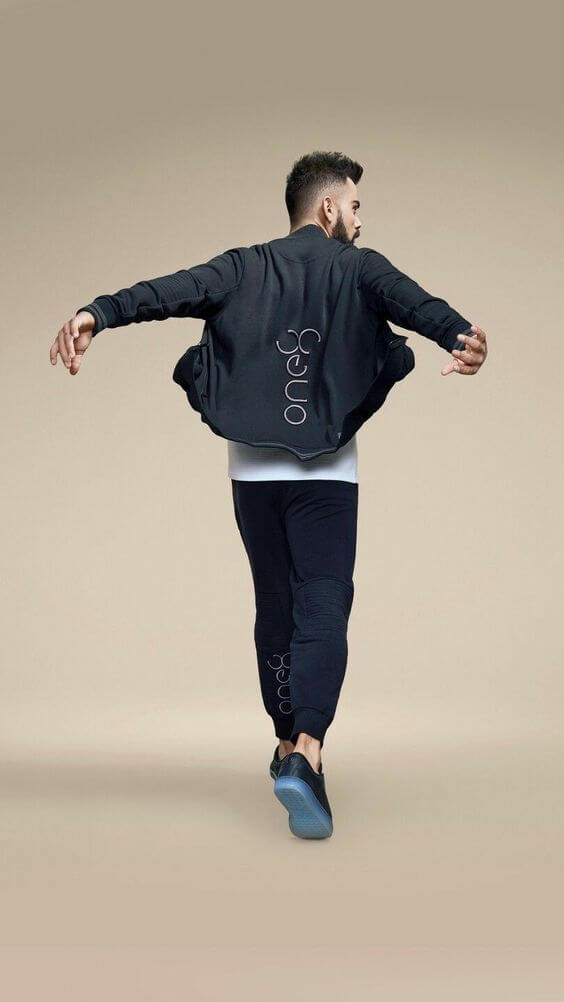 A short trimmed hairstyle on the backside done by Virat hairstyle here is quite simple but attractive with a short faded cut with his dense beard style obvious. Virat is using hair serum and hair spray to keep his look perfect for a long way time most of his brand comes from abroad which is unknown yet he doesn't reveal it publicly rather than their own products which one 8. If you want to copy this back-side haircut you just do little short-cut hair cut with 1 set trimmer machine with a fade cut simple but looks good here.
Short Undercut Hair Style Cut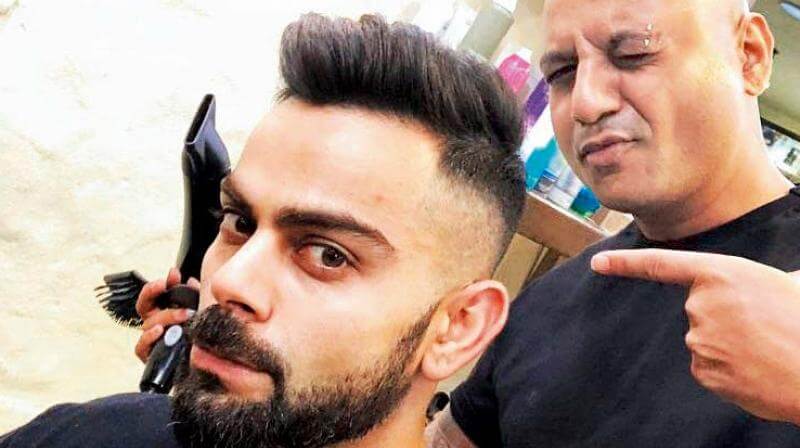 Short undercut hair with medium pampered hairstyle cut which looks cooler if you are searching summer hairstyle and want to do something with Virat Kohli hairstyle cut then go with this hair cut it is an awesome way to tiny undercut style with the beard as usual. And keep using the best hair spray or hair gel to keep your hairstyle up to date. If someone needs a complete transformation from a dull look to an attractive personality then go with this cool look hairstyle.
Undercut Texture Funky Hair Cutting Style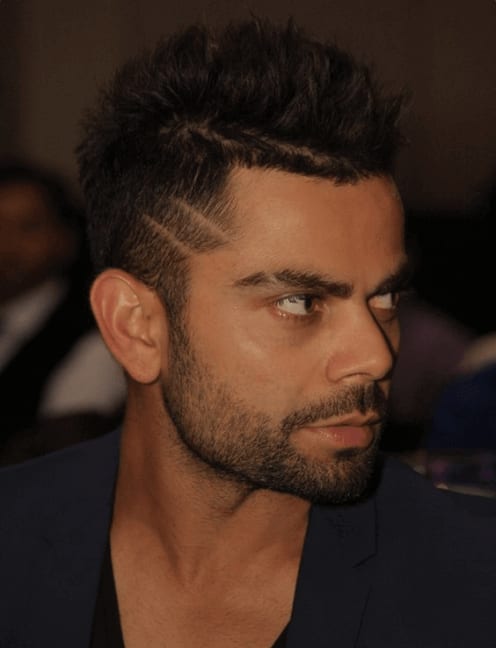 With a tiny beard hairstyle, Virat's aggressive looks become more stylish with this sided line cut design funky type of hairstyle done by Virat Kohli here. Virat Kohli hairstyle a true bachelor type of look with a tiny beard grows Virat looks like a responsive person in the cricket team here. If you searching side line-up design look go with this funky mess-up undercut style with a lineup on a single side here is Virat did a single side but if you want both sides then you can also do that with three or only just a single one.
High Fade Hair Cut Style With Beard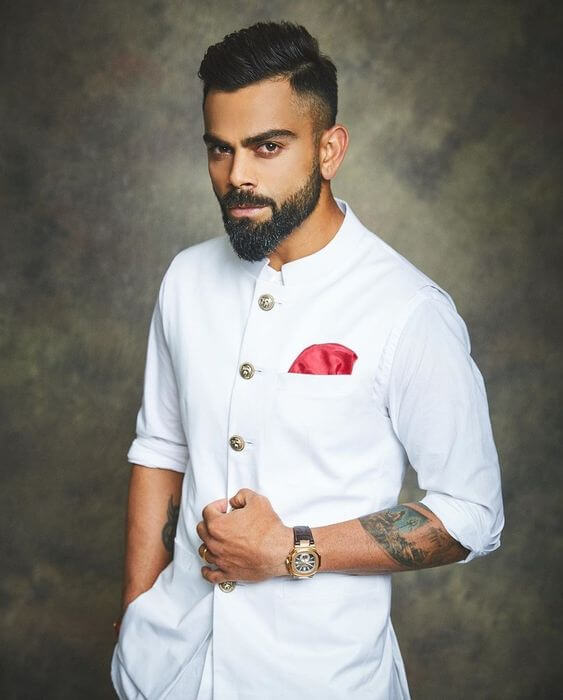 Fade is always in a trend then there are multiple variations available in fade Virat did here high fade hair cut with thin beard style on traditional ethnic wear it is a completely traditional look type of hair cut if you someone are searching something unique haircut for wedding, reception or any traditional function tried of this a virat high fade cut style for looks smart and matured. Ger stylish haircuts there are required for hair maintenance also choose the best keratin shampoo which can regrow hair, thick and shining hair given.
Quiff Hair Cut Style By Virat Kohli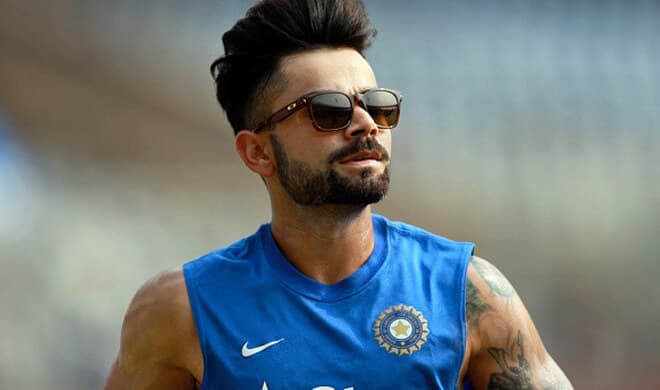 A quiff hair cut is done by not normal guys it is looking a model or celeb. Because of this haircut looks much better over slim body personalities like this. Virat did a quiff messy hair cut if you are searching for ultra-unique hair cut then go with this haircut which are. This type of hair cut less done by Virat Kohli but if he is in a different mood he did this quiff haircut.
Messy Fade Hair Cut Style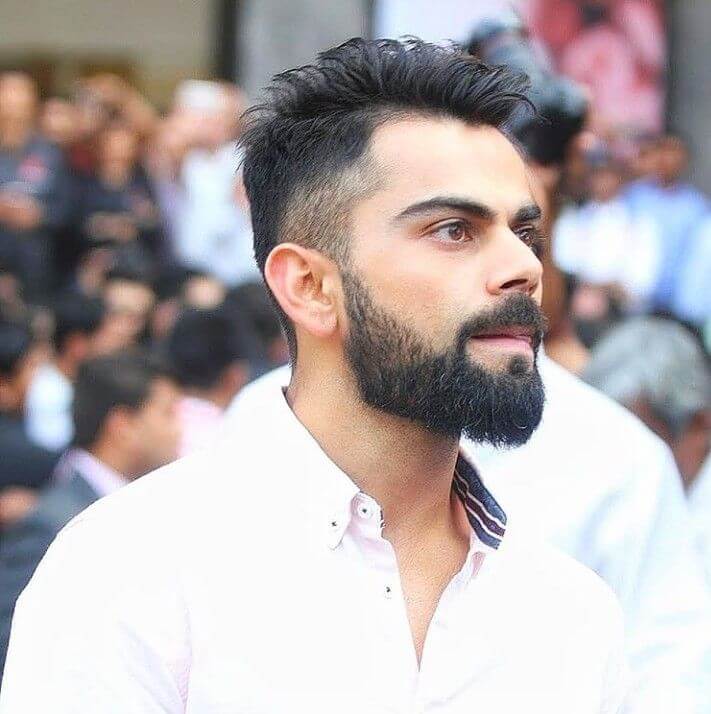 In Virat Kohli's hairstyle this messy fade haircut style also comes on his favorite list he is a celeb with an athlete so he needs to keep looking good as well as hair cut wants something they don't disturb them in a running tournament. If Virat Kohli fans want to like messy hair and want to do a fade cut this simple hair trick use try out messy hair cut with the fade side up hair and use hair spray on the messy area for sticking up and keeping fresh hairstyle here.