5 Cheapest Printed Jeans With Tops
Printed jeans with tops women love to wear the printed outfits fashion all time even now on Denim Jeans too. Printed jeans have many style options some have bottom print and some have color print both types of denim printed jeans you can wear on tops, and t-shirts.
Denim is part of the fashion lifestyle if you called part of life that is not wrong. In our wardrobe, you have at least 4-5 denim jeans collections in different styles.
BOTTOM PRINTED JEANS WITH TOPS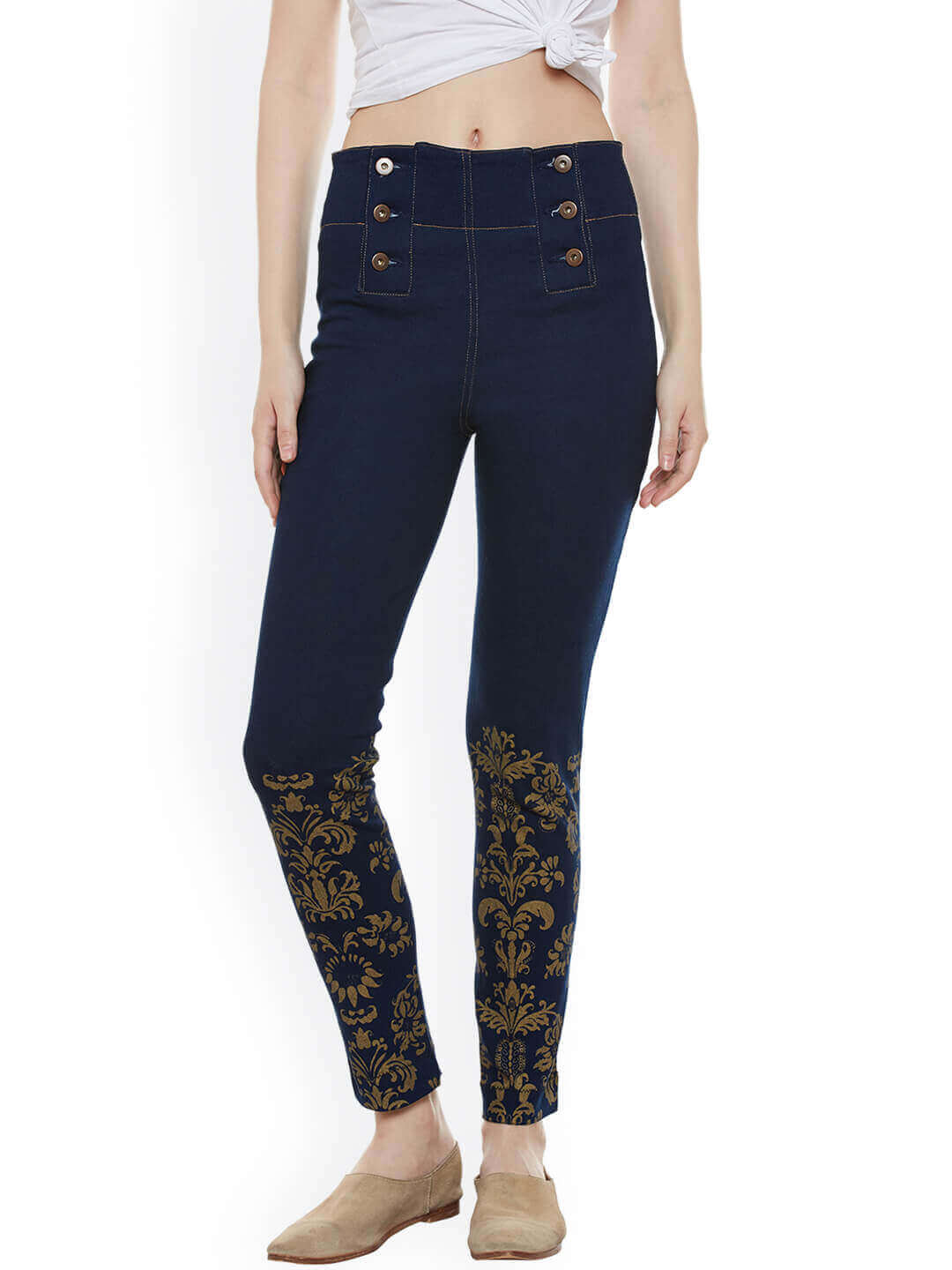 Wear with golden tops, White T-shirts, and Blue Denim shirts with these printed denim jeans. You can also wear mojdi and shoes with them. I suggest to you the best color is golden and blue or both mixed colors of mojdi is perfect for this denim jeans or look like denim jeans.
Nowadays footwear is also the main focus of fashion accessories which are looked at by everybody. So, choose the perfect footwear over Myntra or Amazon with the best deals.

FULL PRINTED DENIM JEANS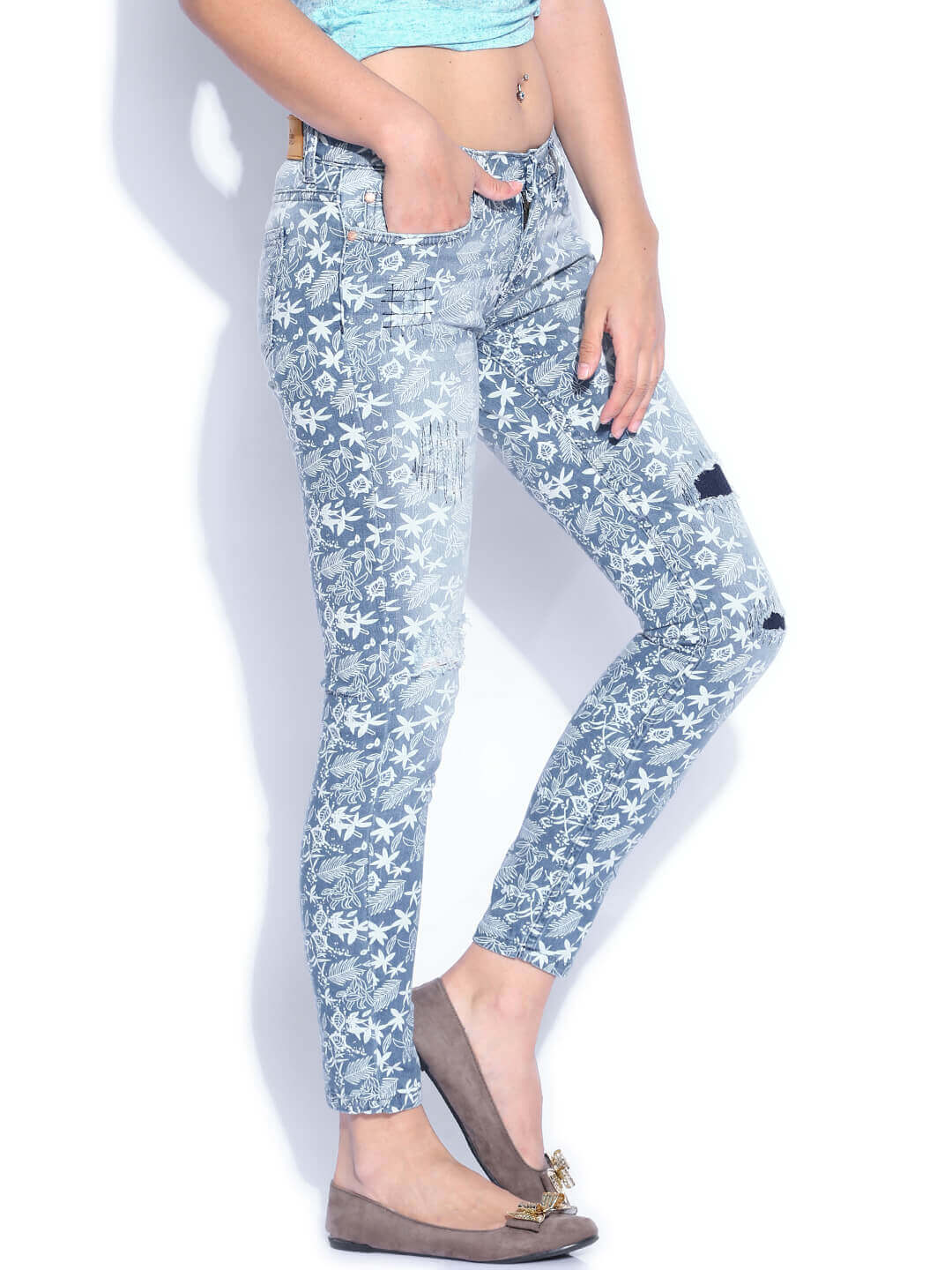 BOYFRIEND STYLE PRINTED DENIM JEANS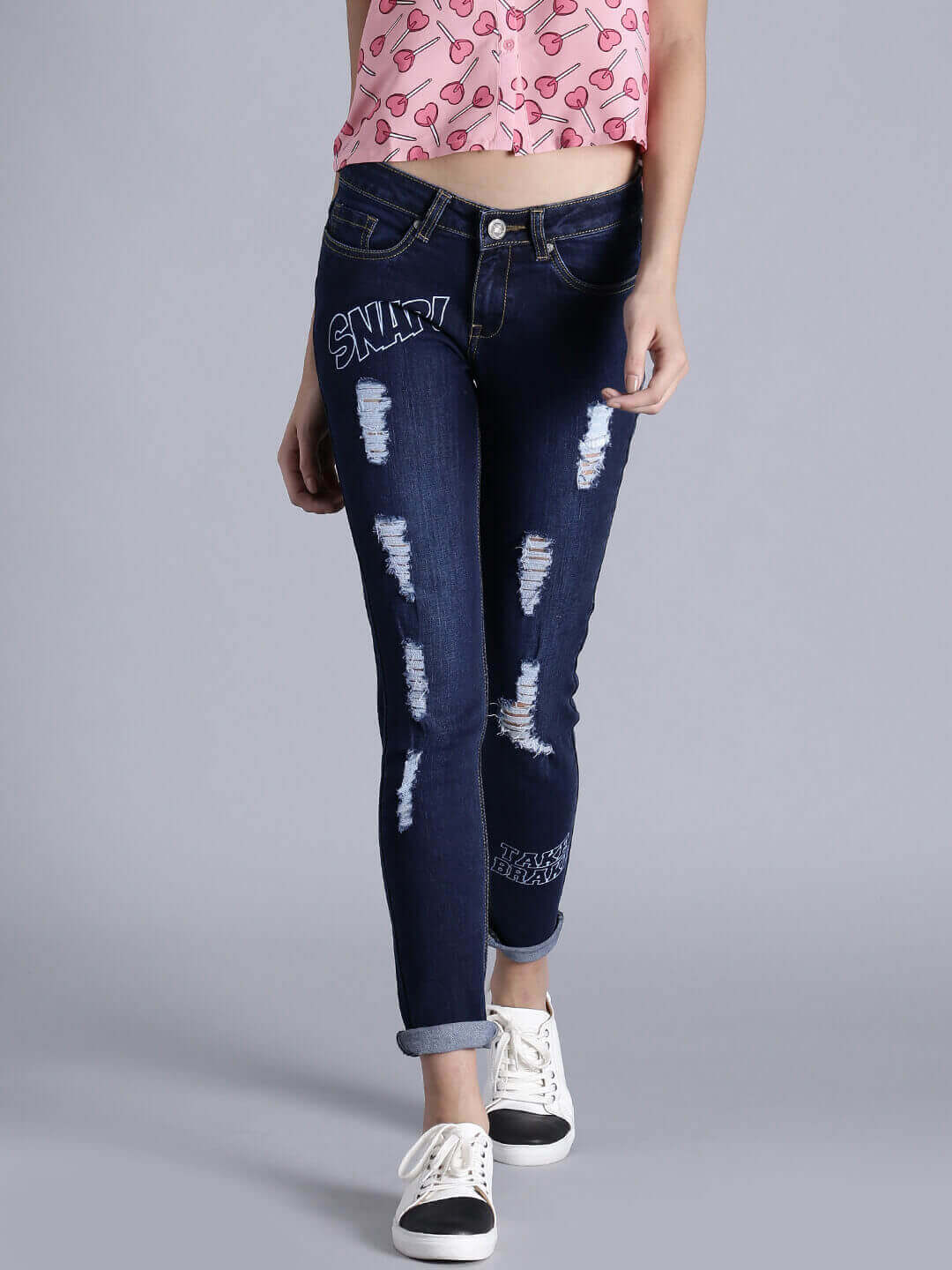 Boyfriend-style denim jeans are trending worldwide especially among women also. Boyfriend denim jeans are like Capri style but it is skinny types something.
You can wear the printed boyfriend-style denim jeans over the tops and tees only.
If you are wearing dark blue printed denim jeans you can wear white sneakers or red sneakers. because the contrast of colors is an eye-catcher all the time. The matching of colors is only like in ethical wear.

PRINTED SKINNY DENIM JEANS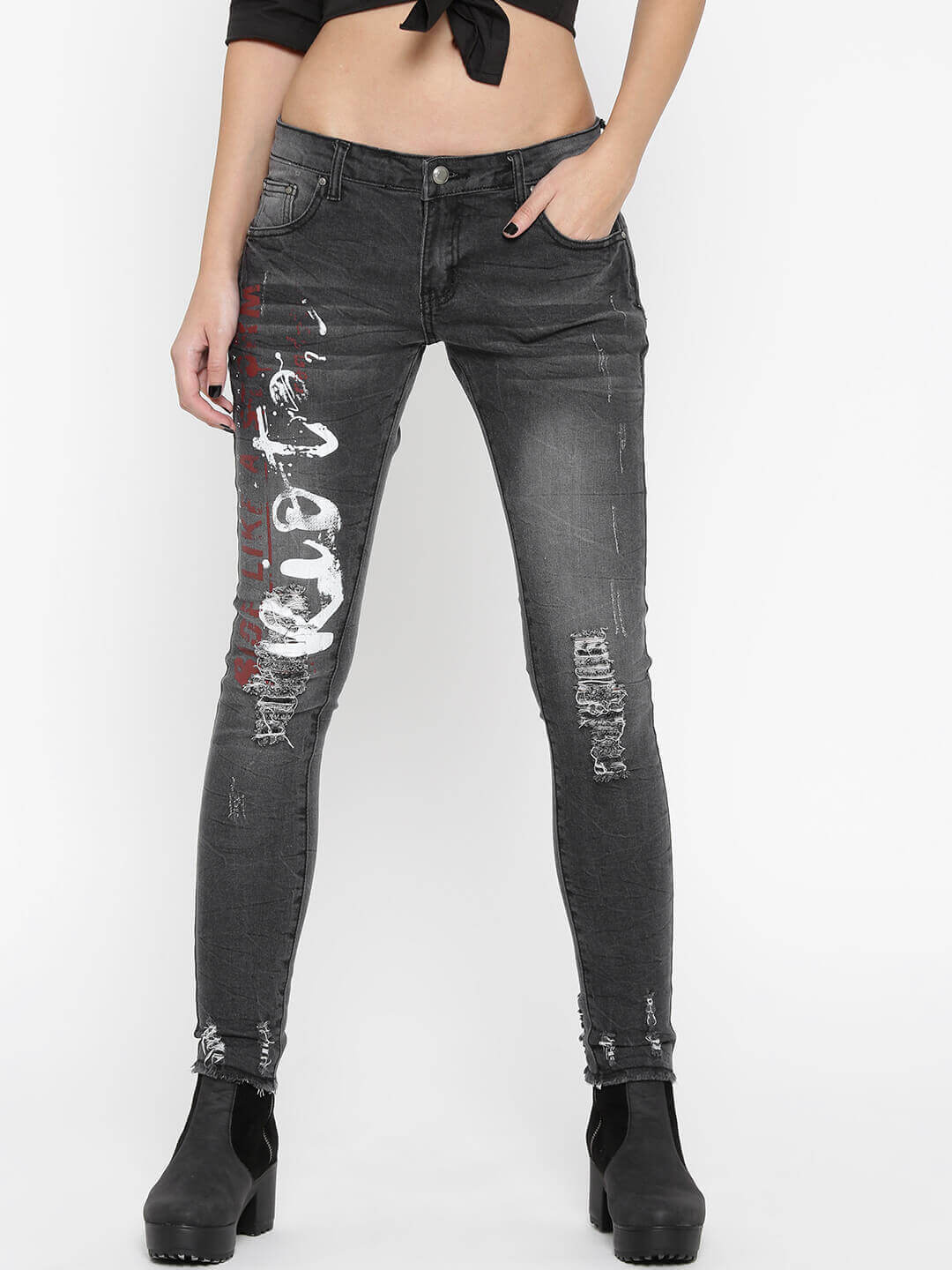 Skinny black denim jeans with printed art over them. It's hot and completely funky denim jeans. If you have to plan to wear white tops or purchase black jeans I recommended you purchase these types of printed skinny black denim jeans.
Two types of style and fashion covers in these denim jeans. First, it's skinny jeans, and second printed denim jeans which are hot on-trend.

JOGGERS STYLE PRINTED DENIM JEANS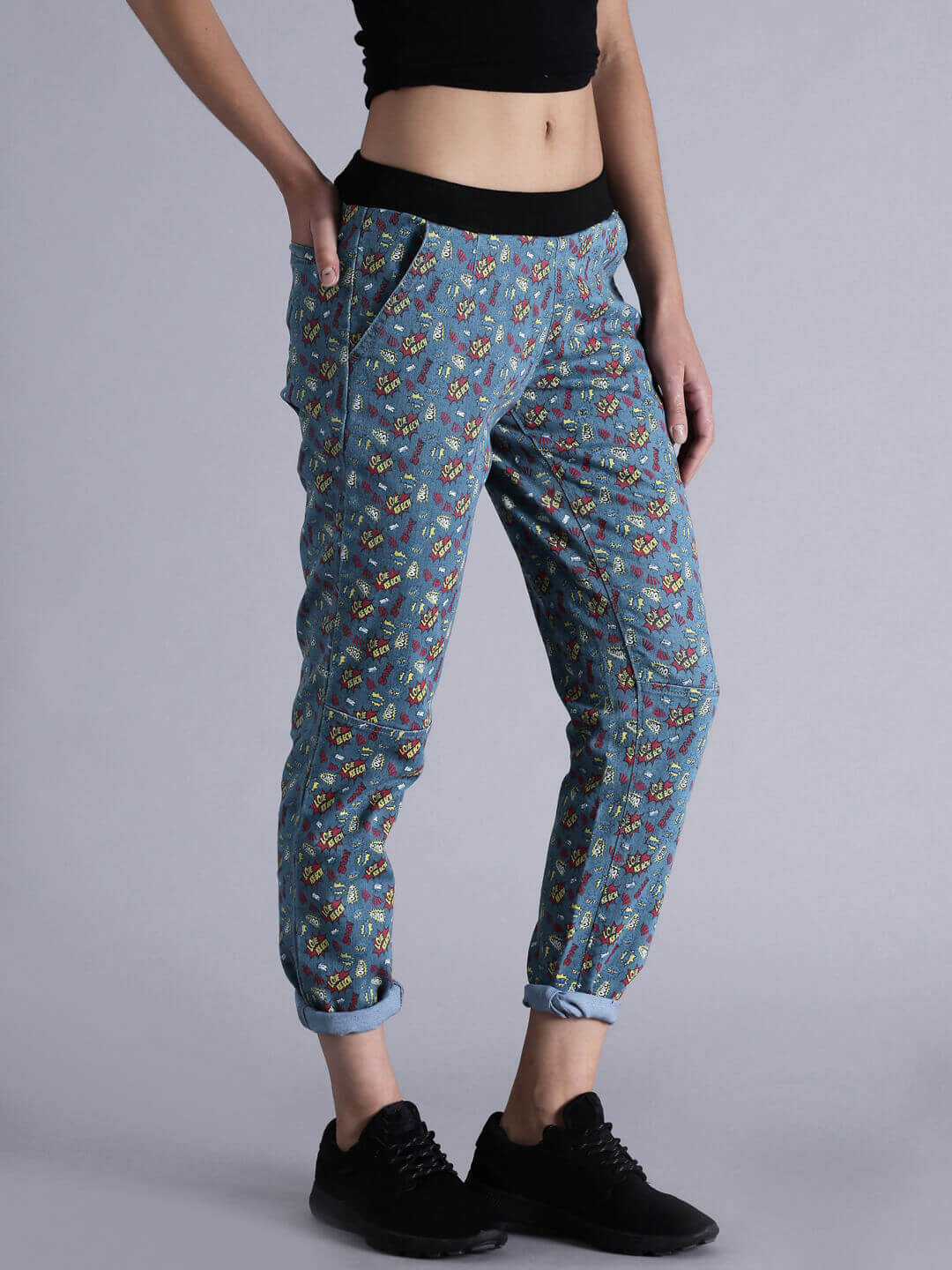 In the women's joggers jeans are also good in trend. I love to wear jogging jeans at college or during street fashion time. You can also wear plain or printed denim joggers and jeans with tops and t-shirts. For footwear style, you can try out black, white, or red sneakers.