20+ Stylish Men Photoshoot Poses With White Shirt Combination
Men want to look attractive and stylish in these centuries. In every single outfit colors, men need stylish combination for it is outfits. White Shirt and Blue Jeans are the best combinations of outfits for men. In this post, you can check it out the best stylish and cute white shirt combination.
A male model loves to shoot a unique photo-shoot for Instagram and upcoming auditions etc.
Vertical black lines design white shirt is perfect for who want to photo-shoot professional and casual, below images are the perfect example. You can wear matching white sneakers with a white shirt and blue jeans.
CHECKS AND LINES SHIRT MODEL POSE PHOTOSHOOT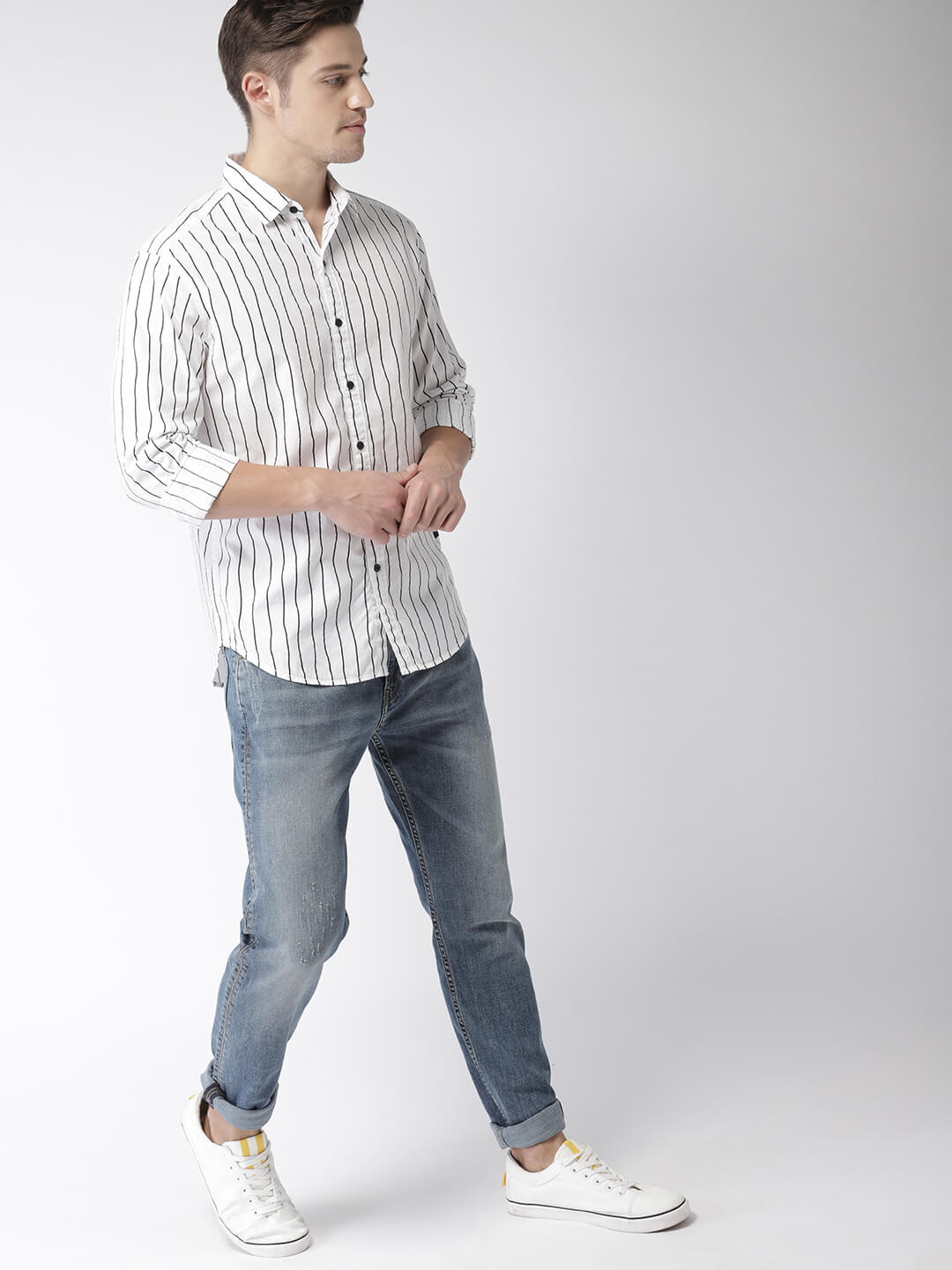 Big checked design is the classic design ever, Men loves to wear these types of a shirt on many occasions and photoshoots. If you are doing a photoshoot for any fashion brand you must have do checked design white shirt just like below.
You Can wear with fashion accessories with matching and contract like blue sunglasses and white sneakers and checks color shoes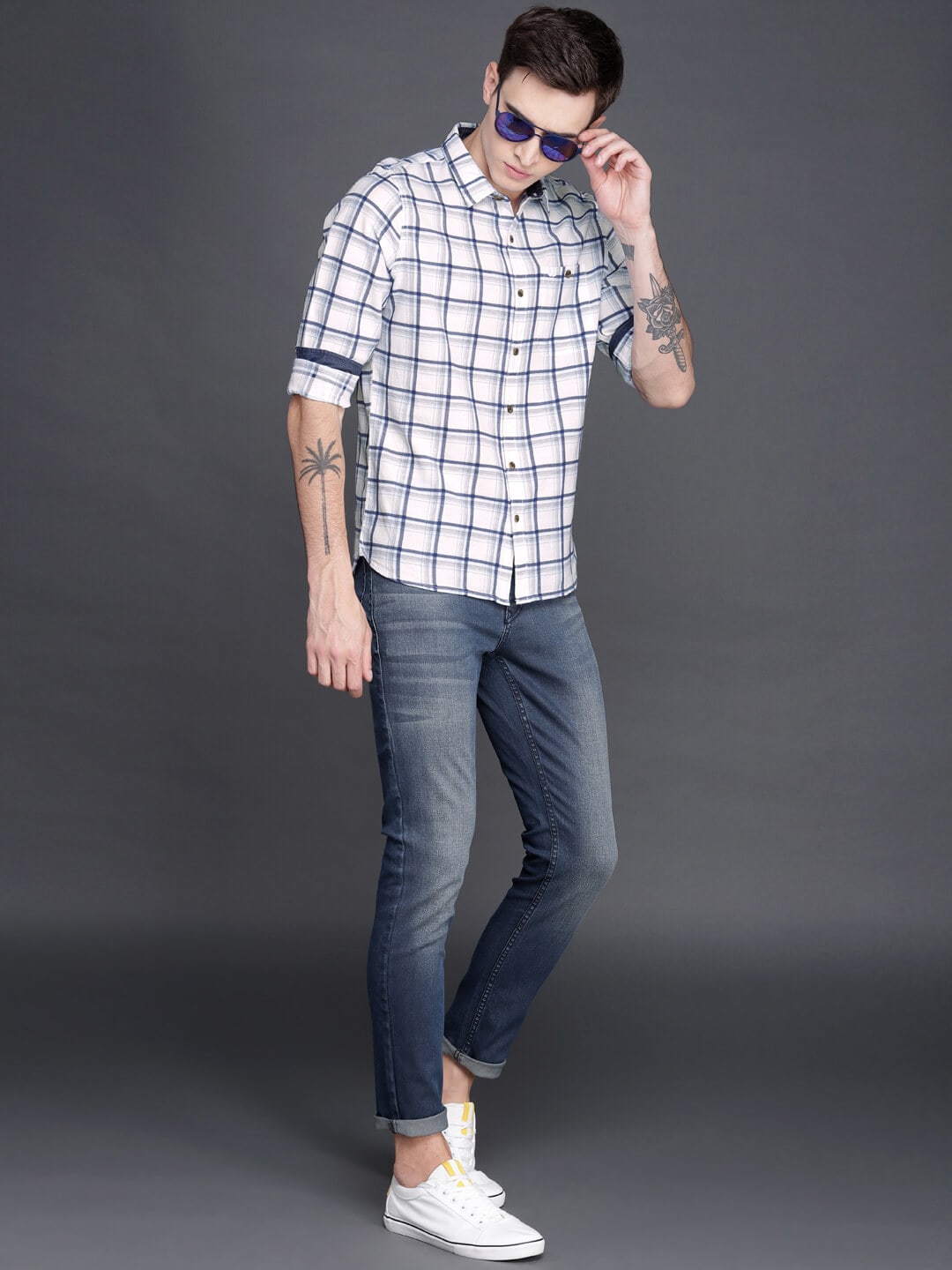 SIDE FACED MEN PHOTOSHOOT POSE WITH TEXTURED WHITE SHIRT
If you have to want to make a portfolio for your self then these poses are the best you have must be snapped side faced pose with free hands you can use inside jeans pocket, hand on backside pocket there are other tricks also you can follow for side faced poses.
Be always sure you can wear matching shoes or sneakers with your shirt or t-shirt or blazer it is a give you extra looks.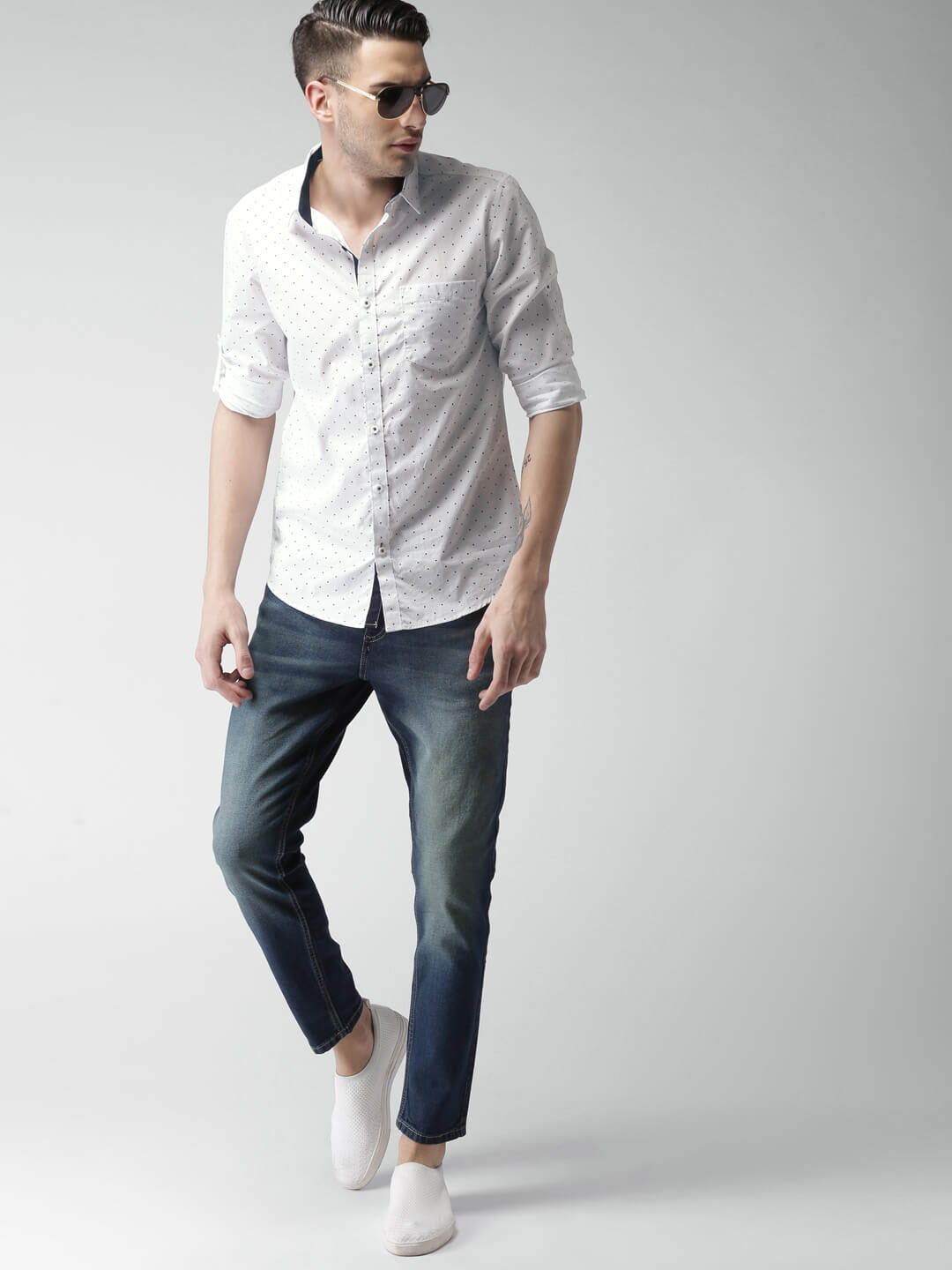 DOUBLE POCKET FULL SLEEVES SHIRT WITH WALKING PHOTOSHOOT STYLE
Double pocket folded full sleeves white shirt is the best for photoshoot You can stand cross front of a camera and your face look to the camera it is complete body cover in camera. With this shirt, you can wear light blue jeans or light grey jeans and white sneakers shoes.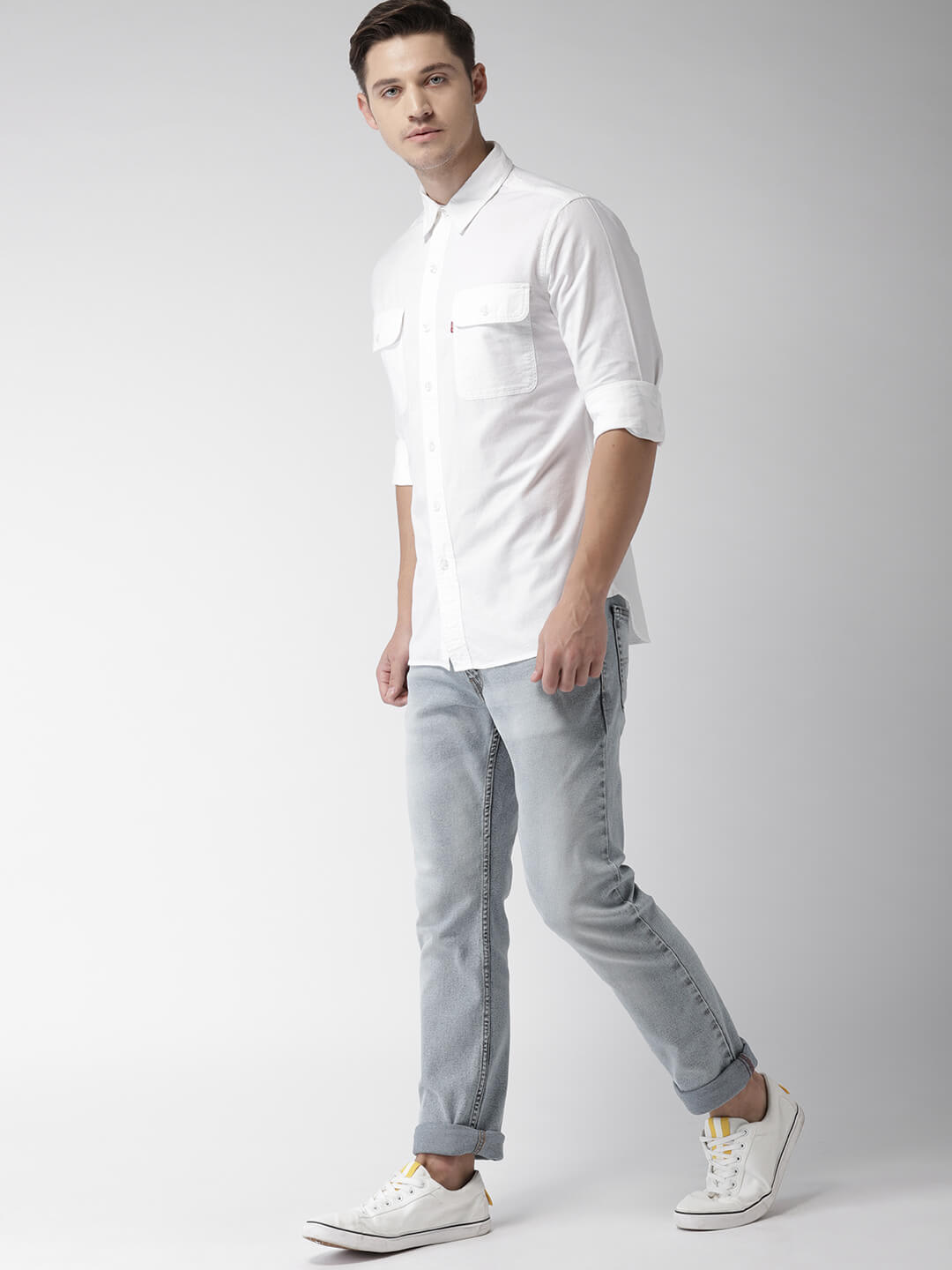 SEMI FORMAL WHITE SHIRT WITH STRAIGHT POSE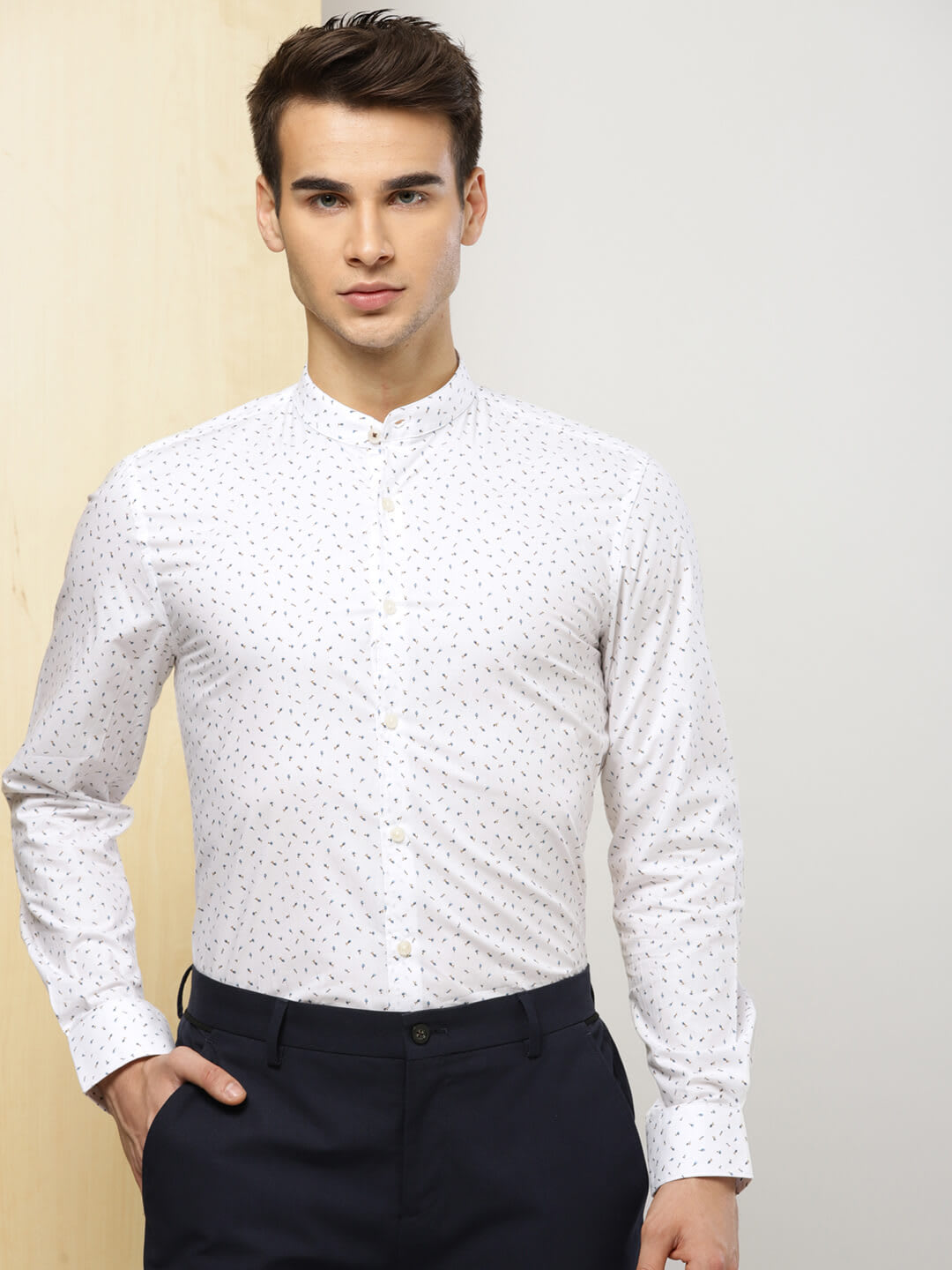 MEN PHOTOSHOOT POSES LIKE MODEL
Below is a few images which are you can follow as a model and you can do it on the street. Wear sunglasses, sneakers.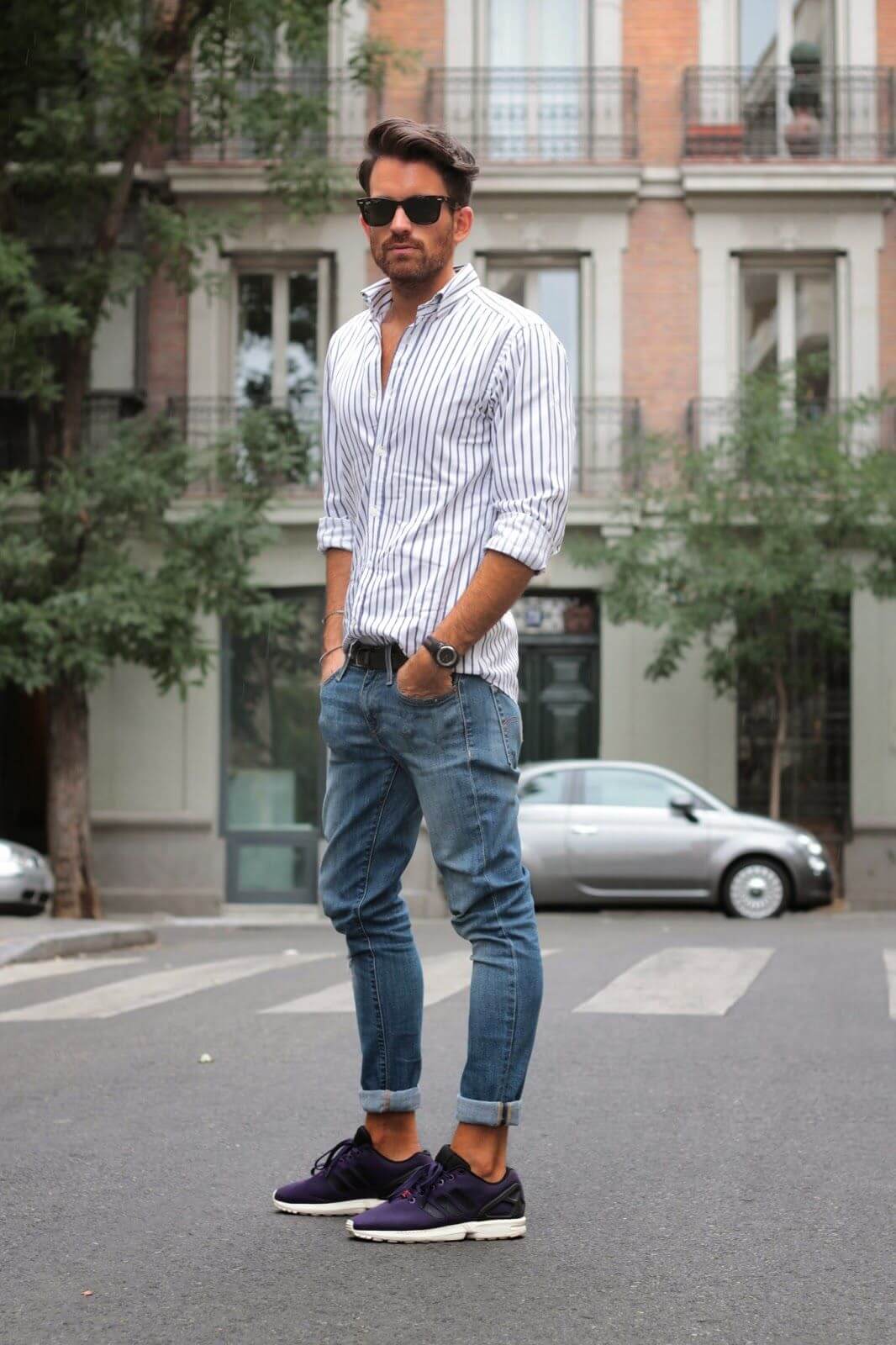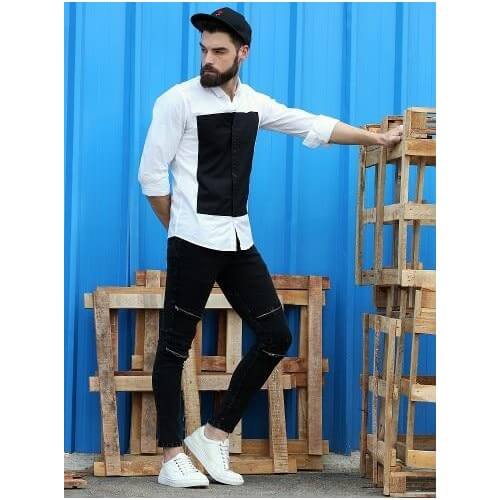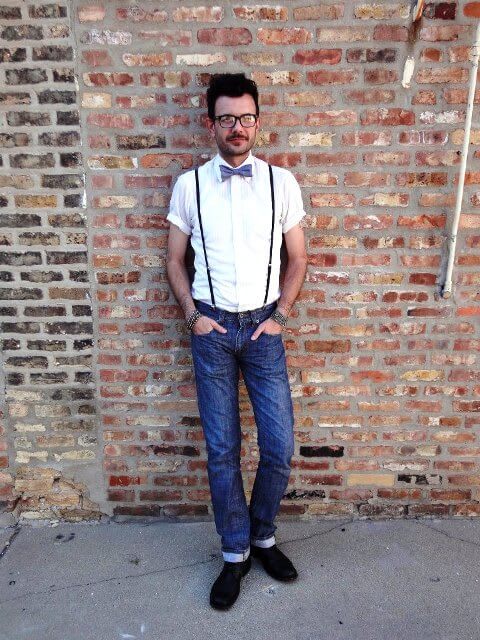 BLAZER PHOTOSHOOT FOR MEN POSES
If required to Photoshoot with blazer below two men poses are perfect with a blazer which are you can snap at the street and try with white and denim shirt.
MEN PHOTOSHOOT POSE WITH WHITE SHIRT AND JEANS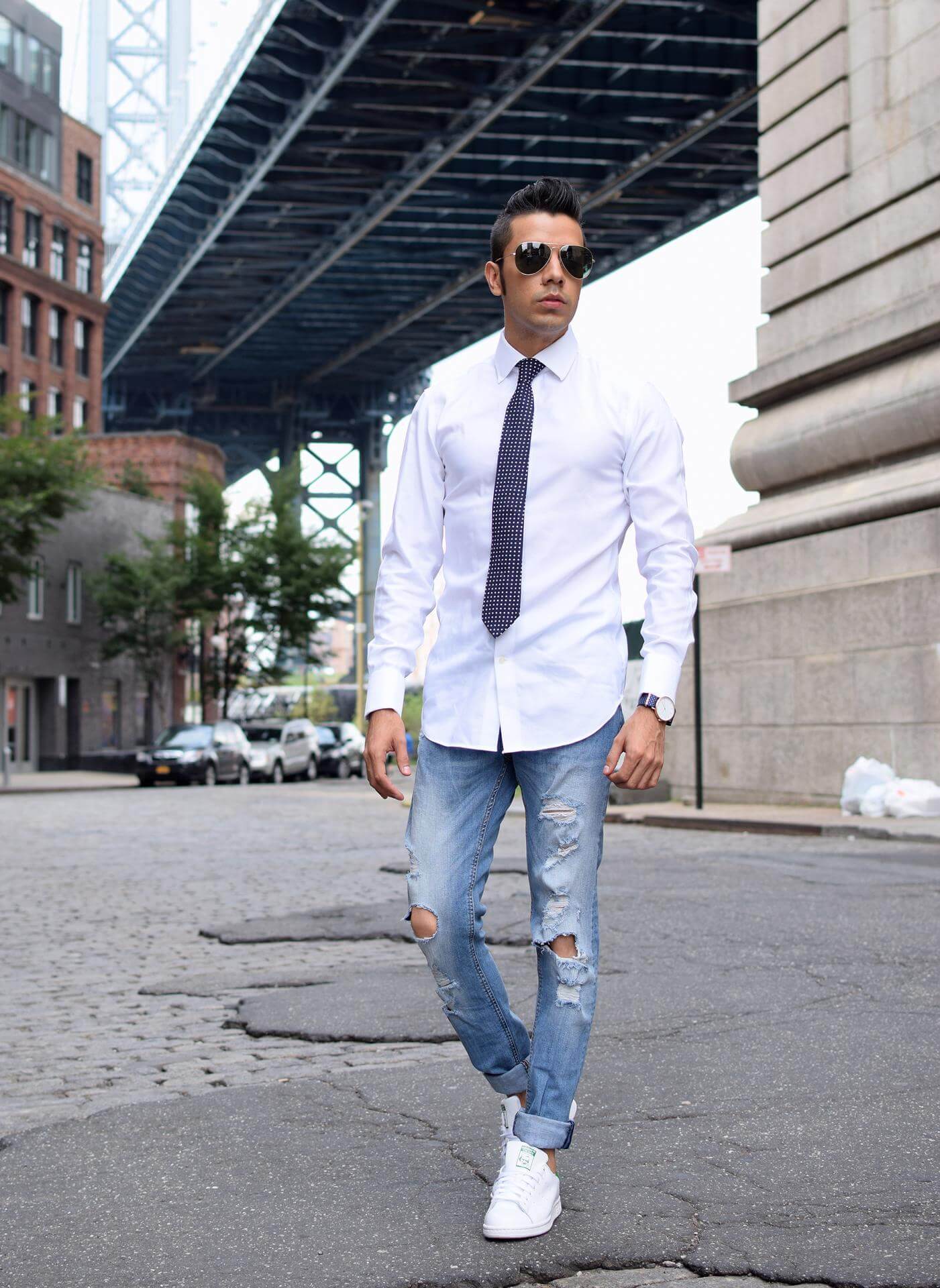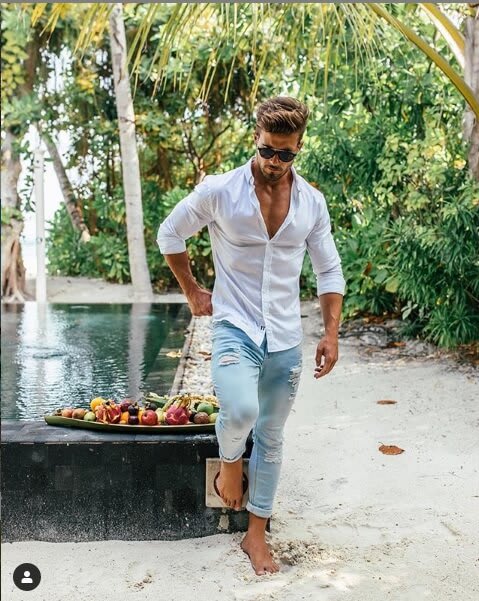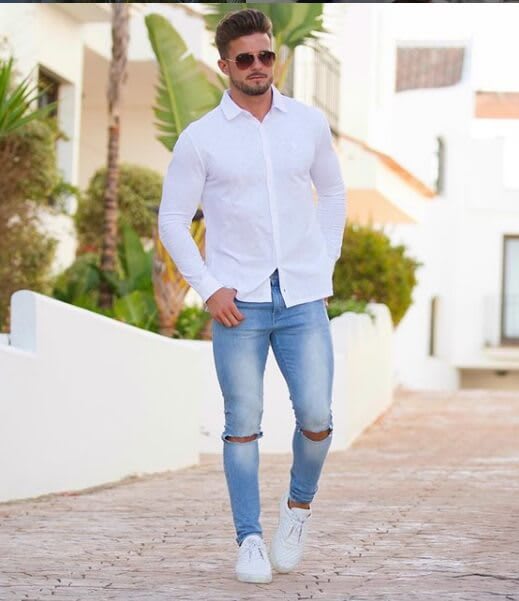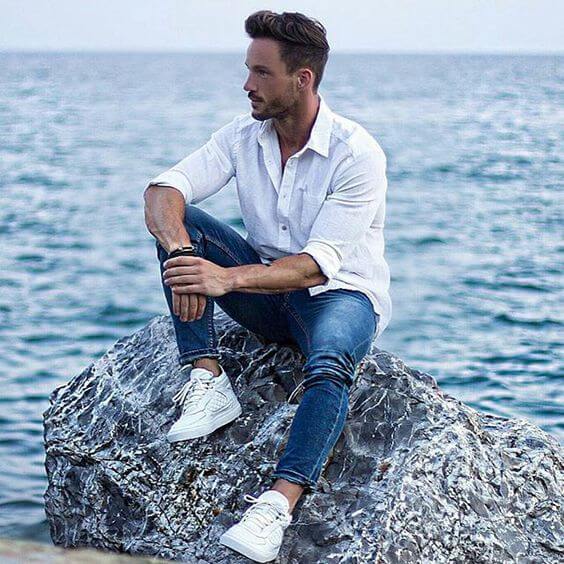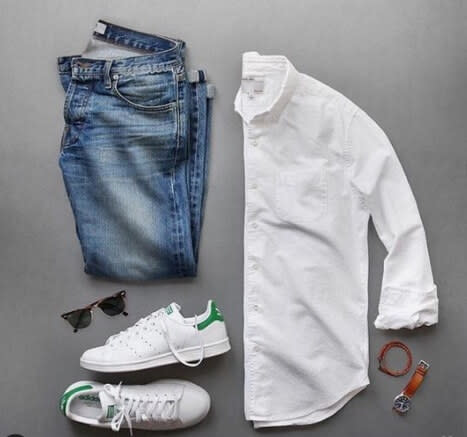 BEST MEN PHOTOSHOOT POSES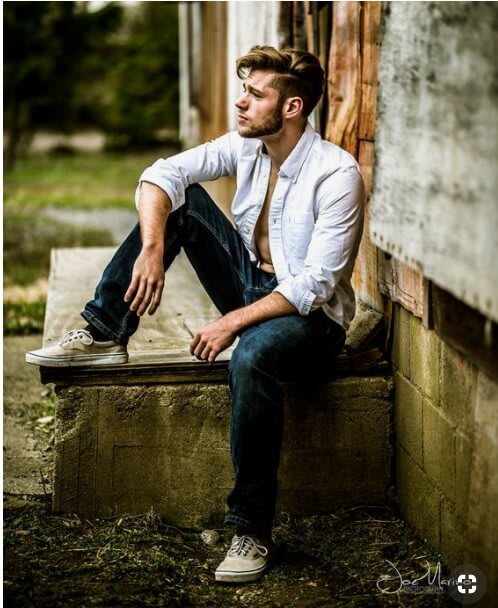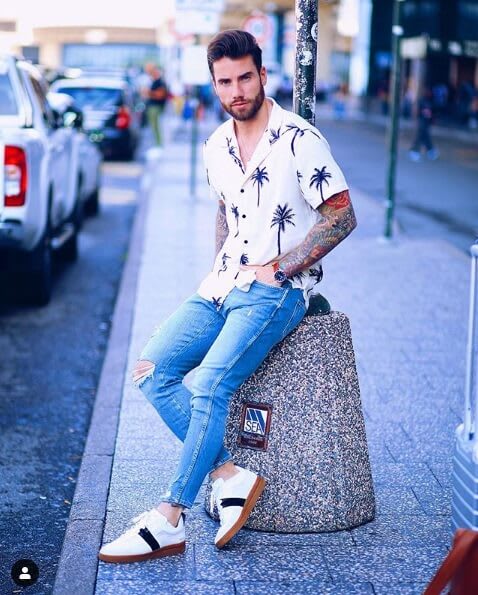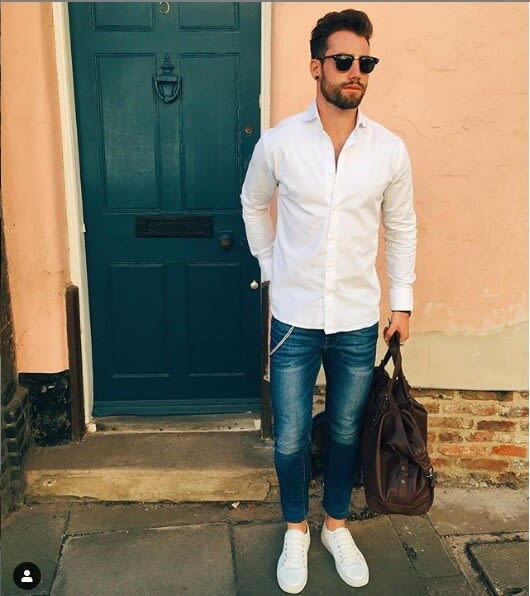 Just with a blue or black denim jeans you have to wear casual types of shirts and others fashion accessories.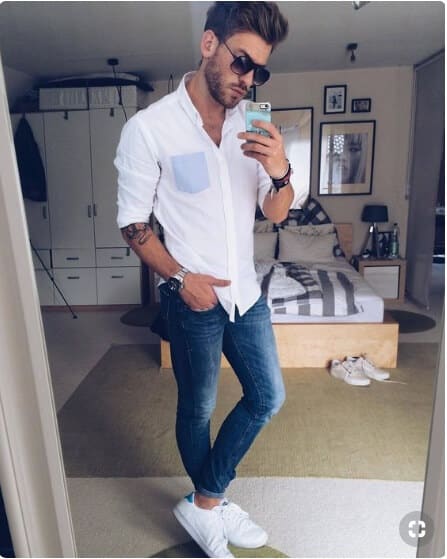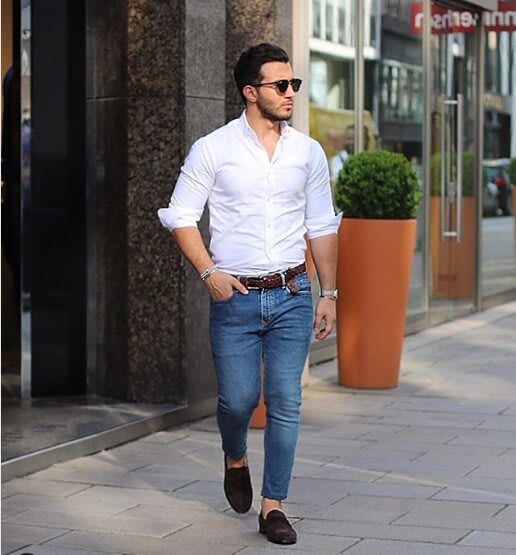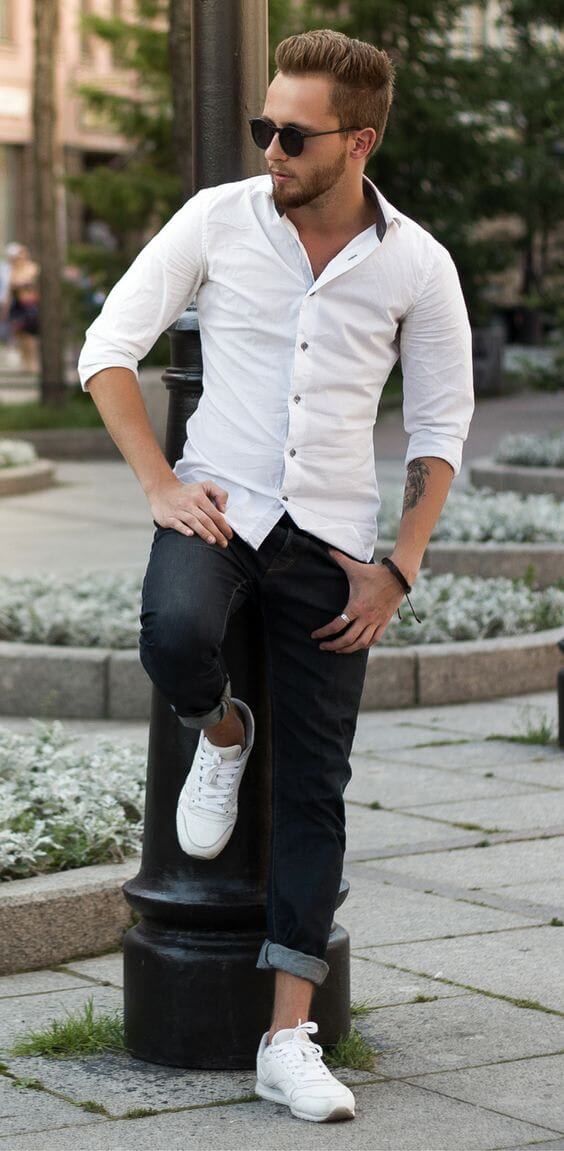 JACKETS MEN PHOTOSHOOT POSES
Yes, this is not a white shirt with a photoshoot but it is actually with jacket and bike. If you want to do something outdoor shoot then you have used a vehicle like a bike, cars, and others if you have to manage and try. You can try out other types of jackets as well like denim jackets or something here for looks next level. In the coming days, I will post a bike photoshoot entire post within detailing.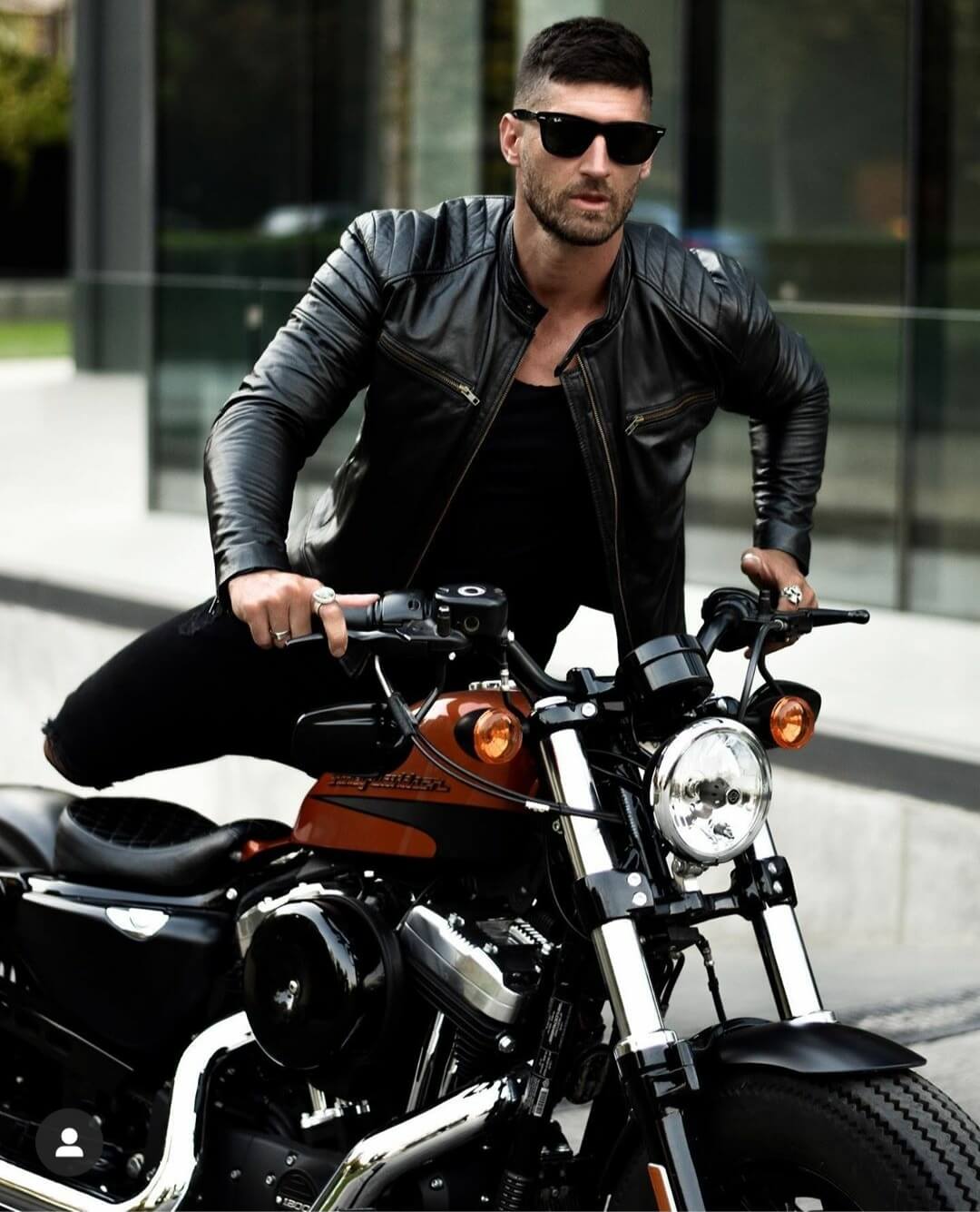 PHOTOSHOOT WITH LEATHER JACKET
Leather Jacket will boost your charm to the next level of style and people are love it especially in winter you must be try leather jacket which you feel stylish as well as keep you in fashionable circle always.