10 Stylish White Shirt Combination For Men.
White Shirt is the most wearable shirt in fashion outfits. When you wear blue or indigo color of denim jeans they will look amazing over fashion. Today, I will show you a few jeans combinations which you can not avoid.
WHITE SHIRT WITH DENIM WITH SKIN RAW JEANS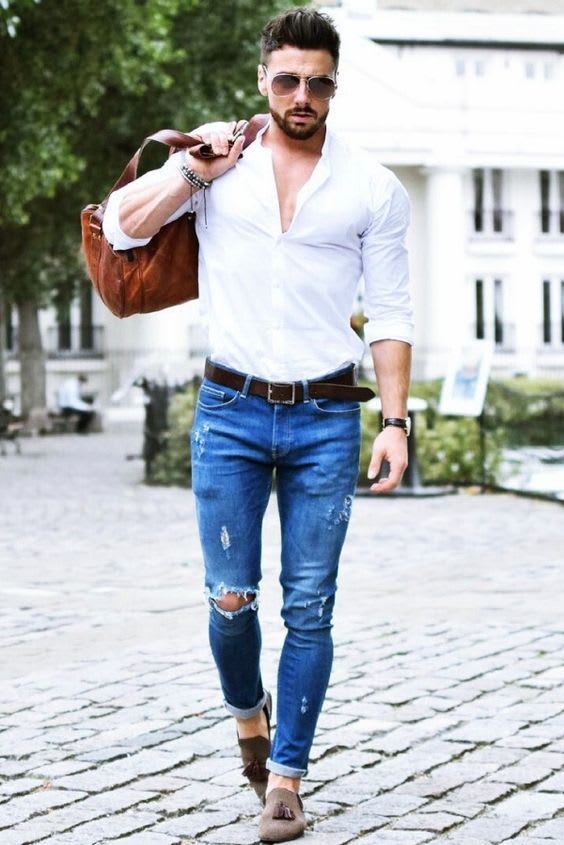 Shirts always express a unique personality in men wherever you are in an office, meeting, on a trip shirt are the best outfits idea ever for men, there are many options available in shirts nowadays like plain, printed, flower print, checks, etc. But when a white shirt comes in a field all shirts are going out it is a really men color.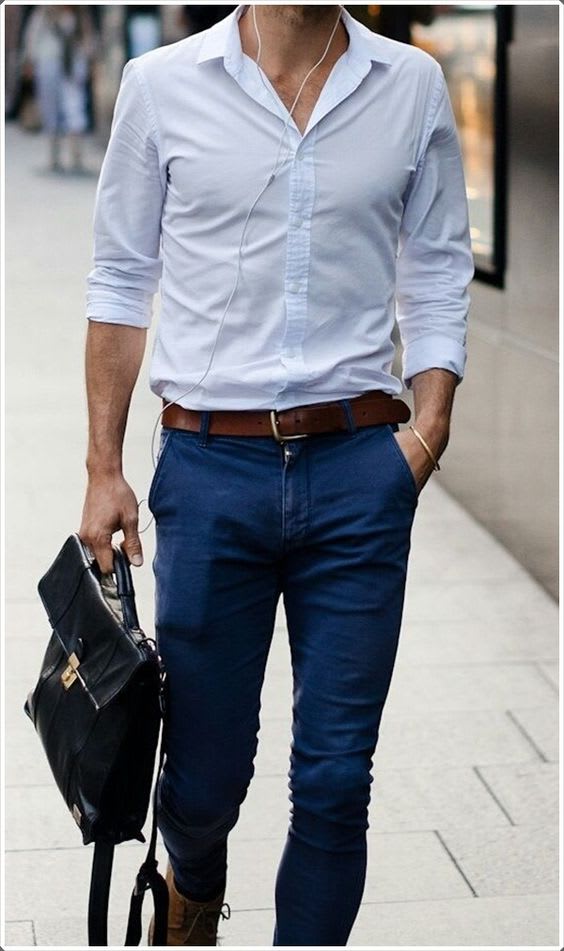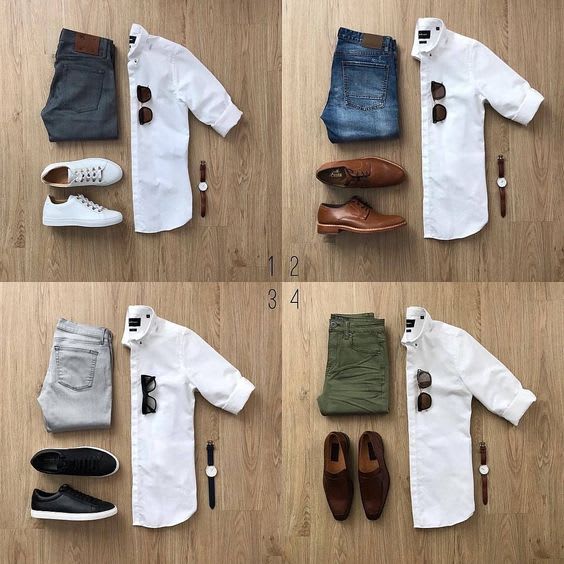 A white shirt is actually a classy style look since the shirt was invented. Wear a white shirt with blue jeans, grey jeans, and green jeans combination with this jeans combination you can try out the good fashion accessories as well as sunglasses, Wrist watches, and shoes with this outstanding white shirt style.
SIMPLE WHITE SHIRT COMBINATION WITH GREEN MILITARY JEANS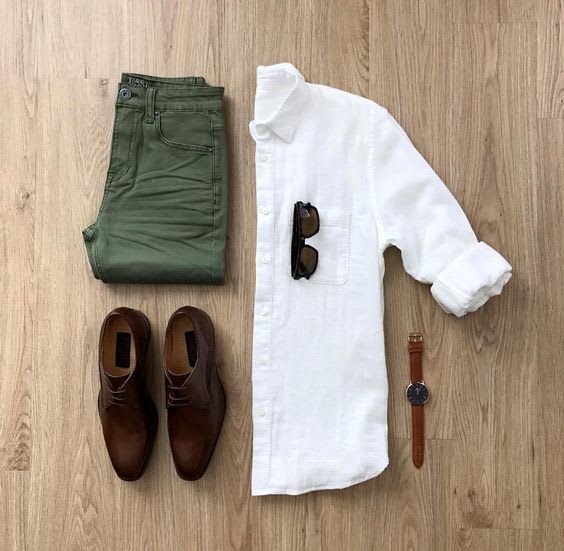 If you think wearing a white shirt in an office with a formal outfit looks awesome this is actually an impressive outfit rather than black. As a fashion blogger, I suggest to you in a week 5 out 1 day you have to try out white outfit clothes at the workplace for getting positive and stable energy in yourself. It gives you confidence, style, and comfort as well.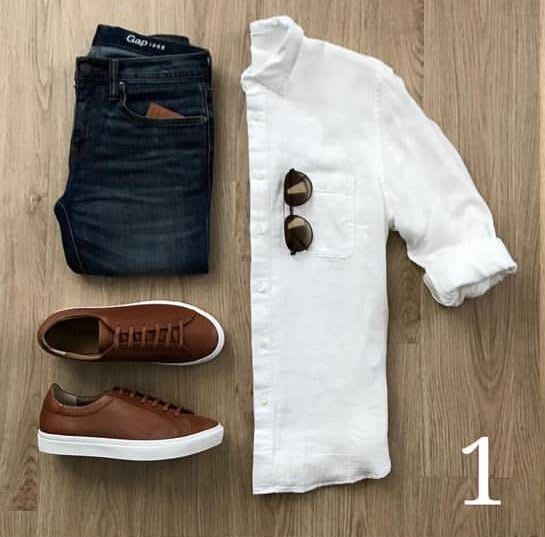 SAND COTTON JEANS COMBINATION WHITE SHIRT FOR MEN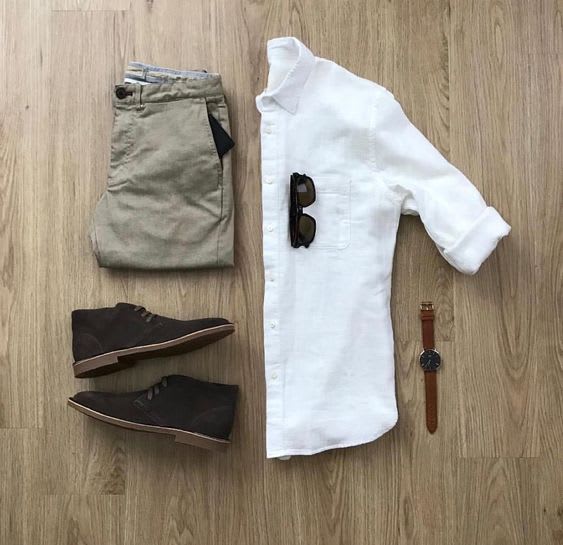 SHORT SLEEVE WITH GREY COTTON PANT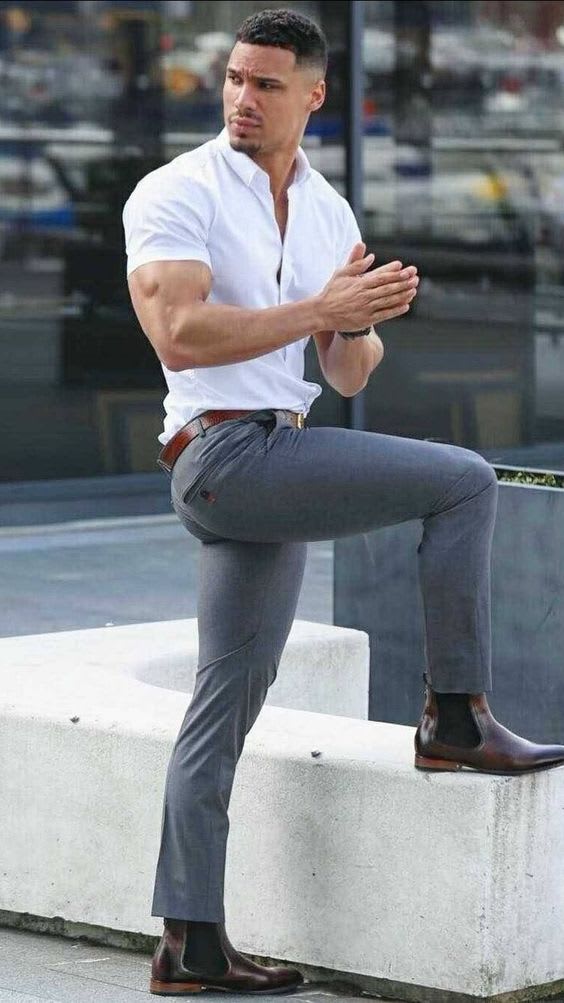 STYLISH CHECKS PANTS WITH A SKINNY WHITE SHIRT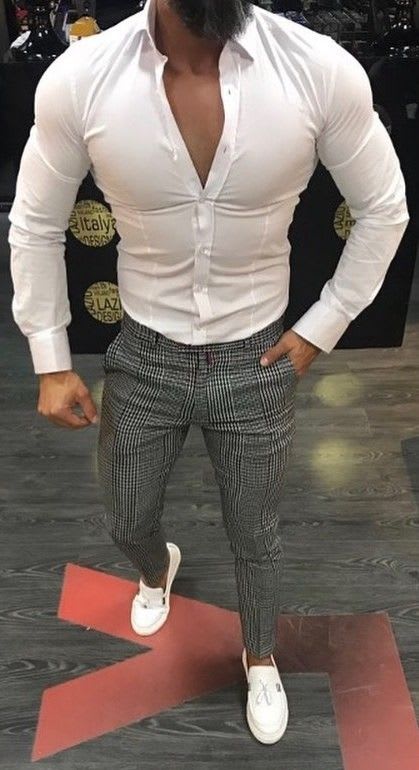 WHITE SHIRT WITH SKINNY BLUE TROUSERS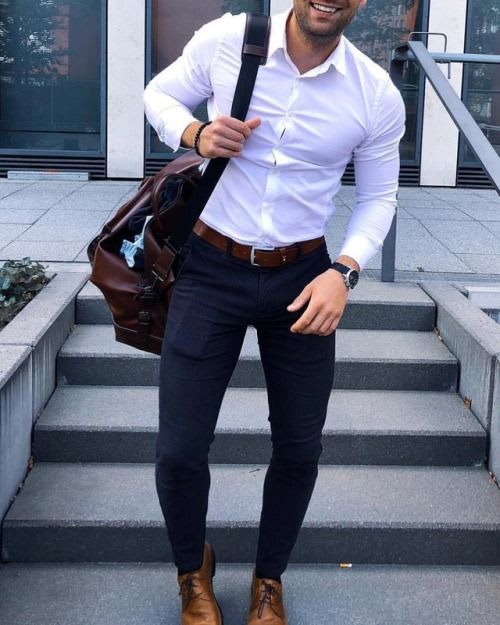 CASUAL GREY CHECKS WITH A LOOSE WHITE SHIRT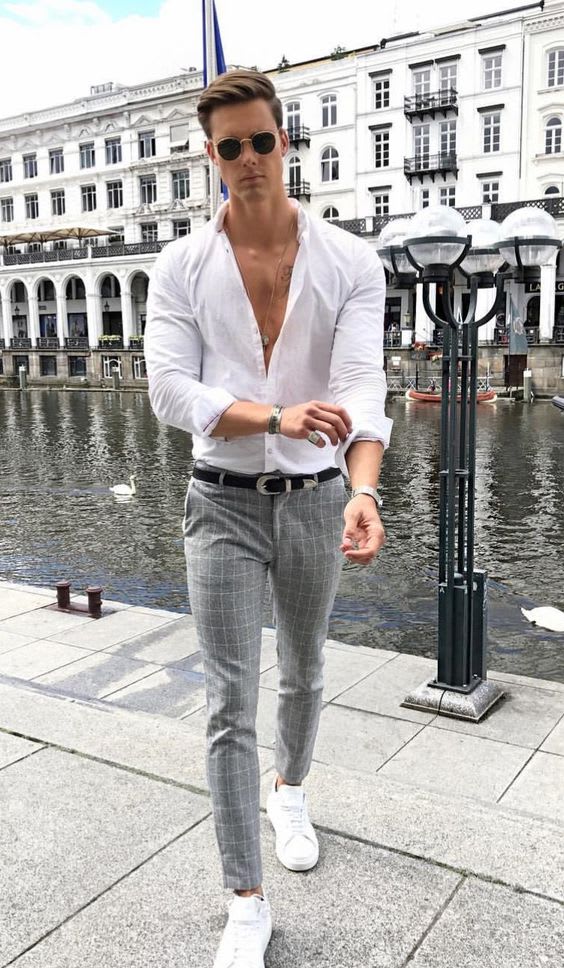 FULL SLEEVES STYLE WITH CIGARETTE PANT STYLE JEANS